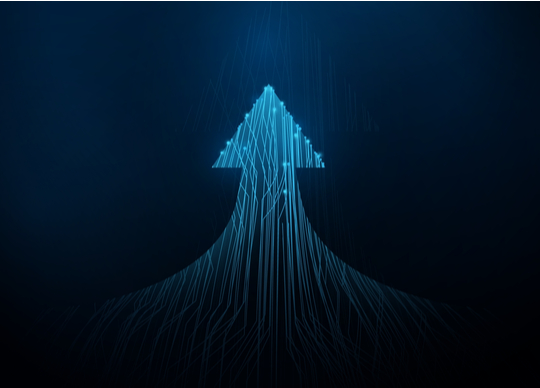 In a market statement and Operational Update, Titomic has provided quarter highlights, including receiving the purchase order to create radiation shielding for the world's first additively manufactured satellites for Fleet Space Technologies.
Herbert Koeck, managing director of Titomic, commented "The quarter has been pivotal in ramping up the Company's commercialisation, particularly in the defence and aerospace sectors. Our proven technologies of cold spray additive manufacturing processes and TKF machines, are starting to show several sectors in defence, aerospace, mining and oil & gas that our technology can be an important tool to help optimise manufacturing capability and supply chain management. The Company is also utilising its technology in other ways including radiation shielding for the world's first additively manufactured satellites with Fleet Space Technologies."
"Titomic's joint venture strategy is moving forward through the joint ventures with Neos and Repkon. The sales of bespoke systems to not only these joint ventures, but also to TWI, the IPGR network, and D&C Coatings, further bolsters our revenues. Our revenue streams will also be increasingly diversified through sharing of profits in sales of components with partners as well as through consumables, services, and cold spray machine sales."
Updates included:
Repkon joint venture
Titomic and Repkon signed a joint venture to establish the world's first hybrid cold spray, flowforming manufacturing facility in June. The facility will additively manufacture barrels in the defence sector. Titomic is expected to receive circa AUD7.6 million from the sale of two Titomic Kinetic Fusion (TKF) Systems and a share in the profits from barrel sales. Titomic is expecting to enter more joint ventures in the defence and aerospace sectors. This is in line with the Company's strategy to enter multiple markets.
Neos joint venture
In June, Titomic signed a joint venture with Neos International to create an advanced jointmanufacturing facility in the United Kingdom. The facility is the first of its kind to manufacture Invar36 faceplates and additively manufacture metal products for the aerospace, space, defence, automotive, and nuclear industries. Titomic is selling a TKF 2200 bespoke system to the Neos Titomic joint venture for AUD2.4 million, pending final specification. This is another milestone for the Company entering into key markets including aerospace and defence.
Sale of first D523 System into Asia Pacific
In May, Titomic Australia sold its first D523 System into Asia Pacific to Singapore-based D&C Coating for AUD44,758. Titomic believes that it will be able to sell 20 more D523 Systems into the region in the financial year ending 30th June 2023.
Sale of first four D523 systems into the Australian transport industry
Titomic has received purchase orders from Australian-based companies for four separate D523 lowpressure cold spray systems, totalling $314,900 in sales.
Creation of world's first automated cold spray system for glass mould coatings
Titomic tested and delivered the world's first automated cold spray system for glass mould coatings in May for the International Partners in Glass Research (IPGR) network. The system automatically coats and repairs moulds through the use of artificial intelligence. For each comparable machine sold within the IPGR network, Titomic expects to generate AUD1.7 million over a three-year period.
Fleet Space Technologies satellites
In June, Titomic announced that it will be creating radiation shielding for the world's first additively manufactured satellites using the TKF cold metal spray coating process. This will be done next year with South Australian-based Fleet Space Technologies' Alpha satellites, which will be used to backhaul geophysical survey data for mining exploration, enabling rapid 3D modelling of vast terrain. The project is further validation of our technology in the aerospace sector.
Finalised installation of Titomic TKF1000 at TWI UK
In June Titomic finalised the installation of a Titomic TKF 1000 cold spray system worth GBP1.2 million (AUD2.2 million) at leading technology and research organisation, TWI UK. TWI, one of the world's foremost independent research and technology organisations with expertise in materials joining and engineering processes, ordered the TKF 1000 in August 2021. The TKF1000 will play a key role in the Aerospace Technology Institute (ATI) programme, a joint government and industry initiative to offer funding for research and technology development in the UK, to maintain and grow the UK's competitive position in civil aerospace.
Boeing and Titomic – JP9102 Satellite Program
As part of our commitment to furthering Australia's sovereign manufacturing capability across aerospace and defence, Titomic and Boeing have completed initial tests of our 'green' titanium for space applications with promising results. Now, we're working together to produce and validate demonstrator parts for the JP9102 satellite.