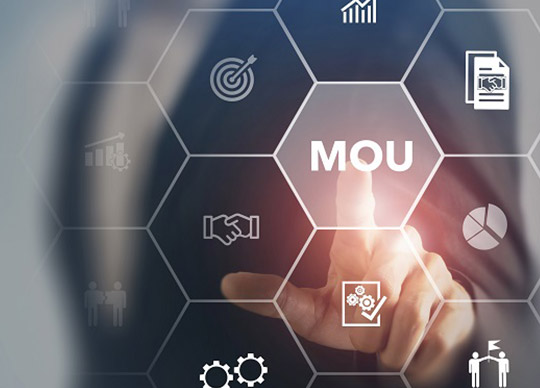 The Global Space and Technology Convention (GSTC) kicked off with over 800 thought leaders, industry insiders and investors across some 40 countries and regions – marking one of the largest industry events this year.
Held annually since 2008 by Singapore Space and Technology Limited (SSTL), GSTC is into its 15th edition, bringing together an ecosystem of high-level panel discussions on the most current industry issues, networking sessions to accelerate business-matching, and technical industry workshops.
This year, space for economic expansion, experimentation across various sectors including life sciences, and the rise of space entrepreneurship are in sharp focus as Asia's space industry rises to the fore on the global stage.
The global space industry grew by 8 per cent in 2022 and is expected to reach over US$737 billion within a decade, according to latest industry reports. Asia currently corners US$102 billion of a total global market value of US$417 billion, and is the second-largest region after North America.
Against this optimistic backdrop of high-momentum growth, GSTC 2023 is announcing a variety of initiatives that will accelerate the space industry in Asia, better connect the region to the world and build Singapore as an influential space hub.
"Space as a critical economic pillar for the future has gained tremendous momentum in recent years. This year, the space growth story is accelerating at the speed of light with Singapore taking its place as a growing space hub, and space becoming increasingly ubiquitous across other industries. This is the New
Space movement on speed – with the space sector becoming more mainstream and integral to life on Earth. This movement is 16 years in the making since SSTL's inception in 2007 and the very first GSTC in 2008," said Jonathan Hung, Executive Chairman, SSTL.
Leading Economic Expansion, Building Singapore's Space Hub with Established and Emerging Space Economies
Singapore is fast-building its status as a space hub, buoyed by a series of significant MoUs that SSTL is signing with leading and emerging space economies – the United Kingdom, Australia and Poland.
SSTL signed an MoU with the UK Science and Technology Facilities Council (STFC) at last year's GSTC to facilitate a two-way deal flow of investment and trade between Singapore and UK-based space tech startups. A year on, the collaboration has led to reciprocal Singapore and UK delegations on collaboration opportunities.
Chief among the achievements is a partnership between SSTL and In-Space Missions to organise Asia Pacific's dedicated rideshare mission to help more companies and research institutes in the region to test their payloads in space and gain space heritage in a quicker, more affordable manner.
Another achievement is award-winning Singapore startup Navigate Commodities entering a globally exclusive partnership with renowned UK Earth Observation heavyweight Earth-i, in association with the European Space Agency (ESA) to develop real-time daily monitoring services for the steel smelting industry. In fact, the partnership has already created the world's first and only system to monitor real-time steel smelting activity.
The SSTL MoU with the UK STFC is timely with UK's long-term vision to increase its market share of the global space sector to 10 per cent by 20302. This is also one of the reasons the UK is the feature country for GSTC 2023, bringing 24 UK organisations to the convention to accelerate collaboration with Asia space players.
Other MoUs lined up at GSTC 2023 are agreements with the Australian Capital Territory (ACT) and the Polish Space Technology Cluster Council to similarly encourage two-way deal flows through business matching, collaborations on R&D projects, and knowledge and experience transfer.
Encouraging Experimentation Across Life Sciences and Climate Tech
In a highly innovative endeavour, SSTL and the Department of Obstetrics and Gynaecology at the Yong Loo Lin School of Medicine, National University of Singapore, are collaborating to create an innovative space pregnancy research platform to explore the effects of microgravity and radiation on the human productive system.
This is part of a broader movement in the area of life sciences research in space. With Singapore as a well-known biotech and life sciences hub, this ambitious research programme signals a key growth area for the country to bring its space and life sciences expertise together.
Changi Regional HADR Co-ordination Centre (RHCC) and SSTL announced in 2022 the launch of Asia's first feasibility study to leverage advanced space technology to predict natural disasters – particularly critical in Southeast Asia, one of the world's most natural disaster-prone regions in the world. A year on, the project has moved swiftly ahead to the prototyping stage, a significant step towards leveraging predictive analytics for more comprehensive disaster prediction and management.
Singapore a Magnet for Space Entrepreneurship
SSTL's Accelerator Programme, boasting a portfolio of over 40 companies with a combined valuation of close to US$850 million, has recently welcomed new startups from India – one of Asia's fastest-growing space nations.
With the Indian space sector valued at US$9.6 billion in 2020 and a goal to grow this to US$13 billion by 20253, Indian space startups are accelerating their growth by leveraging Singapore as a launchpad, not just to Asia but the global space industry.
Four Indian startups have joined the portfolio, covering the breadth of developing end-to-end solutions for difficult space missions to full-stack space-engineering solutions providers and cutting-edge Earth Observation satellite technology.
SSTL's Accelerator programme now has companies across 18 countries, offering the global space industry a one-stop global market for innovative space solutions.
Space Powers STEM 2.0 Movement in Education
The rapid growth of the space industry is putting pressure on the talent pipeline, creating demand for advanced STEM skillsets that are industry- and future-ready.
Space Faculty, a spin-off of SSTL, is hosting the 'STEM 2.0 Education Forum', held in conjunction with GSTC 2023. The platform brings together stakeholders across education, industry and government to chart the vision of STEM 2.0: the next phase of development in STEM education to enter high-value verticals like space, deep tech and advanced robotics.
Key programmes aimed at creating a coherent learning pathway to take students from passion to profession – both global and local in nature – will be launched at the Forum. These will complement existing school-based programmes to ensure industry relevance of STEM skills and prepare a space- and deep-tech-ready workforce.
"Space is no longer the final frontier but the first stop for innovation. This is a huge paradigm shift. Experimenting, learning and leading in space is central for innovation in the future. So we must connect the dots from passion to profession as early as possible, creating coherent pathways for the next generation of innovators, inventors and inspirational leaders," said Lynette Tan, CEO of SSTL and Managing Director of Space Faculty.
GSTC 2023 is held from 15th – 16th February at Sheraton Towers Singapore. MySecurity Media (Australia in Space Magazine) are proud media partners to the #GSTC2023.