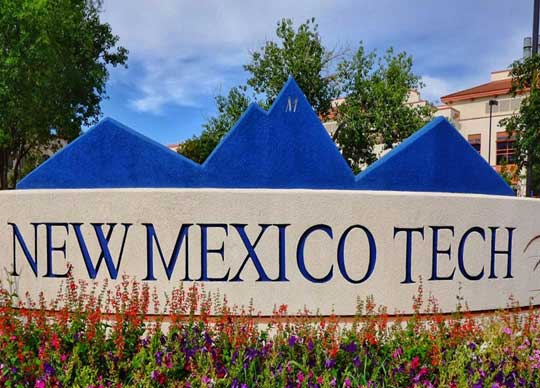 Innovation works hard behind the scenes, often for years, before its accomplishments see the light of day. This year marks an exciting one for Immortal Data and the students at the New Mexico Institute of Mining and Technology, as their industrial partnership is finally set to take off, with all their hard work on board. Since 2017, IDI and NM Tech students have toiled long hours, developing the payload mounting and attaching system for sub-orbital flight, using extremely strict weight and volume guidelines. Their combined efforts have resulted in a payload that not only holds IDI's data acquisition and logging system "microDAQ and ShipsStore," but also includes structural health monitoring capabilities.
Structural Health Monitoring is an important technology that improves flight safety and reduces operation cost of future space systems. By monitoring structural conditions in real time, information on changes and damage can be reported immediately to the support team, which allows fast decisions to be made.
According to Dr. Andrei Zagrai, "We believe that structural health monitoring will be one of key components in re-usability of future space vehicles. We are very excited to demonstrate its feasibility and integration with the backbox system developed by Immortal Data. It is a great opportunity to test our ideas during sub-orbital space flight."
Students have been able to participate in a project that will reshape the future of space safety standards. "This project is also an excellent example of collaboration between the institute and a commercial company as it has both educational and research objectives. We have an undergraduate student team which helped to design and fabricate payload and gained much experience interacting with space engineers at Immortal Data. A graduate student and a former New Mexico Tech graduate were involved in design, implementation, and validation of SHM experiment further advancing research and engineering solutions for space vehicles. We hope that our joint work will help to make spaceflight safer and affordable to everyone."
Through blended endeavours of passion and drive, NM Tech students and IDI have crafted a piece of technology that will impact the future of space engineering for years to come. IDI ShipStore's patented solution to accumulate, store, and share sensor data in real time, combined with the enclosure designed by NMT to withstand the rigorous stress of a space launch, is a huge achievement for both parties involved. Immortal Data will be delivering the payload this month in anticipation of the sub-orbital flight scheduled to take place in November.