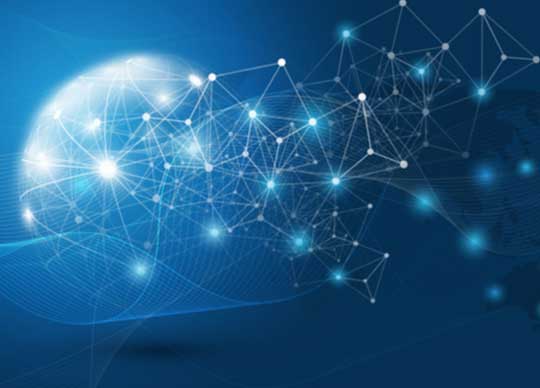 Space Machines Company (SMC) has announced four Australian startups, Spiral Blue, Esper Satellite Imagery, Sperospace and Dandelions, as customers for the launch of its first Orbital Transfer Vehicle, Optimus, in 2022.
The partnerships are an important milestone in the lead up to next year's launch. Space Machines Company had earlier announced partnerships with HEO Robotics and CSIRO, who will also be part of the first launch.
Rajat Kulshrestha, Space Machines Company founder and CEO said these partnerships highlight a critical step in preparing for the first mission. "We are excited to announce the partnerships with each organisation as we continue to strengthen Australia's sovereign capability while collaboratively working together to launch Optimus successfully."
Esper Satellite Imagery and Spiral Blue have combined efforts to test a new approach to produce high-definition satellite images and send them to Earth. Esper uses hyperspectral imagery to gather images in wavelengths that allow the analysis of materials compositions, from minerals to plants. Spiral Blue uses AI and edge computing to process these images to send them to Earth faster. The two technologies combined can transform how space images help in areas such as agriculture, mining, and environmental controls.
"The launch with Space Machines Company will help us demonstrate our technology in space, allowing us to access domestic and international market opportunities for new space image applications," said Spiral Blue CEO Taofiq Huq.
Shoaib Iqbal from Esper Satellite Imagery said they are proud to be partnering with Space Machines Company as this will demonstrate and prove core imaging technology capabilities developed in-house. "This mission, in particular, will have a key focus on the Agriculture and Forestry industry while also covering other industries Esper currently serves."
Another partner, Sperospace, specialises in space robotics, including robotic arms and actuators. Next year, the mission will test some of the startup's solutions, primarily focusing on assembling, maintaining, and repairing satellites in space.
"This launch will validate Sperospace's in-space assembly mechanisms and actuators which are a core part of our technology portfolio. This is a stepping stone to integrating sophisticated payloads such as robotic arms aboard Space Machine's spacecraft," explains Sperospace CEO Bohan Deng.
Dandelions, the fourth partner, is an innovative aerospace communications company that enables domestic and international Internet of Things (IoT) players to add space-based assets, such as satellites, to their existing sensor networks.
"Dandelions is excited to partner with Space Machines on this pioneering Australian collaboration. This launch will allow us to showcase our proprietary stack for Emergency Services Organisations (ESO's) and terrestrial sensor grid stakeholders across private and public sector clients," said Brian Lim, Founder/CEO Dandelions.
Rajat Kulshrestha, from SMC, added, "Together we can demonstrate the added value of this Australian partnership and the strength of the emerging space ecosystem in Australia, which is an increasingly important sovereign capability."
Space Machines Company is an Australian startup that develops in-space logistics capabilities, including deploying satellites into desired orbits, servicing, powering and assembling space infrastructure and supporting deep space missions.