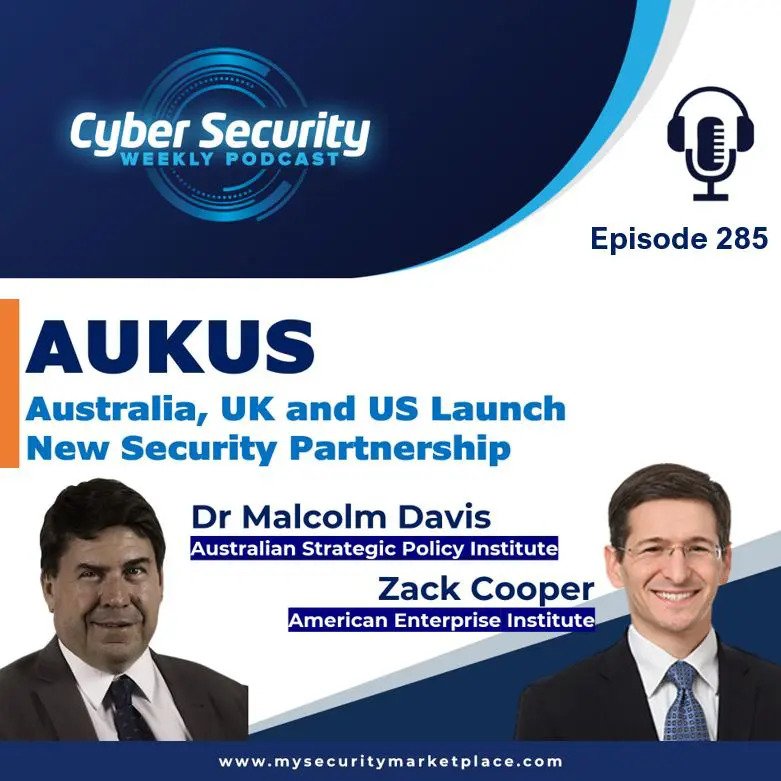 A landmark defence and security partnership has been agreed by the leaders of the UK, the United States and Australia which will protect and defend shared interests in the Indo-Pacific.
Under the 'AUKUS' alliance, the three countries will enhance the development of joint capabilities and technology sharing, as well as foster deeper integration of security and defence-related science, technology, industrial bases and supply chains. The first major initiative of AUKUS will be to deliver a nuclear-powered submarine fleet for Australia.
We speak with Dr. Malcolm Davis, Senior Analyst with the Australian Strategic Policy Institute (ASPI)in Canberra and Zack Cooper, Senior Fellow with the American Enterprise Institute (AEI) in Washington on this arrangement and the implications for Australia and Indo-Pacific.
#mysecuritytv #AUKUS #nationalsecurity #indopacific
Further Reading – Asia Pacific Security Magazine
https://www.asiapacificsecuritymagazine.com/australia-to-acquire-nuclear-powered-subs-under-new-aukus-security-partnership/
https://www.asiapacificsecuritymagazine.com/australia-uk-and-us-launch-new-security-partnership/
MySec.TV version – recorded 17 September 2021
https://mysecuritymarketplace.com/av-media/aukus-strategic-security-alliance-announcement-and-implications/