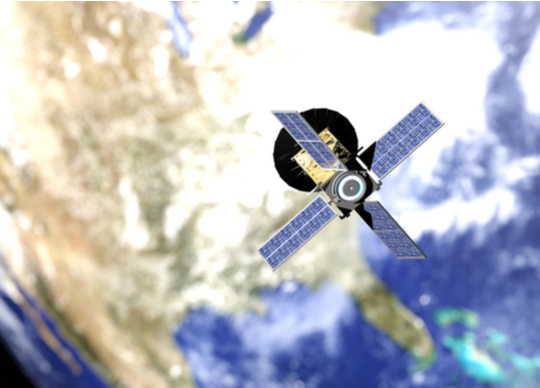 By Staff Writer.
NASA's ambitious Artemis 1 spacecraft is readying for launch within the next few months, with wet dress rehearsals scheduled on Tuesday, April 12 (US time). While NASA has yet to lock in a launch date, the space agency has confirmed that 10 CubeSats will be onboard.
Seven of those ten CubeSats were primarily developed in the United States, while one, ArgoMoon, was developed by the Italian Space Agency in partnership with the Italian company Argotec. Two more, OMOTENASHI and EQUULEUS, were developed by the Japanese Aerospace Exploration Agency (JAXA) in conjunction with the University of Tokyo.
Onboard Artemis I will be the 14-kilogram Lunar IceCube CubeSat that will investigate and map the distribution and dynamics of water on the Moon's surface and exosphere. Also onboard is BioSentinel, a CubeSat out of NASA's Ames Research Center that will study the effects of deep space radiation on living organisms, namely dry yeast cells on microfluidic cards.
"It's an exciting time for the space program in the adoption and utilization of CubeSats, from singular kinds of observation missions to now heliophysics types of missions and constellations and swarm," said Elwood Agasid, Ames' Program Manager for Small Spacecraft Technology at the Space Symposium in Colorado last week.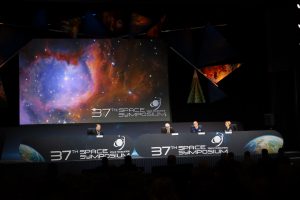 Arizona State University developed LunaH-Map, which will ride on Artemis 1 and deploy to determine the amount of water ice beneath the surface of the lunar south pole. Lockheed Martin's LunIR will collect thermal images of the Moon's surface and demonstrate CubeSat technologies in deep space.
"CubeSats and SmallSats have been good for some time for demonstrating new technologies, and they're starting to build towards deep space exploration goals," says Joe Shoer from Lockheed Martin. "We'll be riding along on the Artemis I mission. We're very excited to see our launch vehicle rollout to the pad and hope our testing goes well."
Near-Earth Asteroid Scout, or NEA Scout, will also be on Artemis 1. The shoebox sized CubeSat, developed by NASA's Advanced Exploration Systems Program, will deploy a 86 square meter solar sail to fly by a near-Earth asteroid and take photographs to help determine the asteroid's physical properties.
Developed by the Southwest Research Institute in Texas, CuSP, or CubeSat for Solar Particles, will launch from Artemis 1 to observe particles and magnetic fields streaming away from the sun before they reach Earth.
The TeamMiles CubeSat will demonstrate navigation in deep space using innovative plasma thrusters. TeamMiles originated with a team of Florida-based citizen scientists and engineers who came to NASA's attention after winning first place at the 2017 CubeQuest Challenge.
While multiple international space agencies and partners have loose associations with the CubeSats booked on Artemis 1, JAXA and the Italian Space Agency are the most closely involved. ArgoMoon will perform proximity maneuvers around the upper stage of the Artemis I Orion spacecraft after deploying, while EQUULEUS will travel beyond the far side of the moon to photograph the Earth's plasmasphere and demonstrate low-energy trajectory control maneuvers.
As for the tenth CubeSat, OMOTENASHI – it will attempt a semi-hard landing on the moon's surface using a solid rocket motor.
"While each CubeSat has its own missions, they share a common purpose of expanding our knowledge and advancing human space exploration," said Bob Cabana, NASA's Associate Administrator in Colorado last week. "International collaboration doesn't end with the Artemis 1 mission either. Artemis will bring a broad coalition of countries and agencies together as we explore beyond the bounds of our own planet."