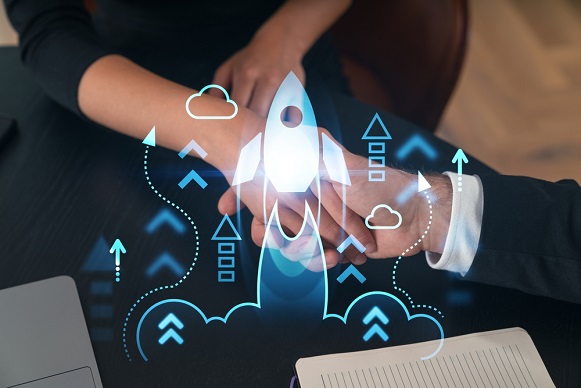 Written by staff writer.
The United States Space Force (USSF) is looking outside the United States for launch partners to help get its rockets into space and is eyeing sites in several countries, including Australia.
"There are multiple ways to leverage international partners," said USSF Commander of Space Launch Delta and Program Executive Officer for Assured Access to Space, Major General Stephen Purdy, at the 2023 Space Symposium in Colorado this week.
Purdy says there are restrictions about where National Space Security Launch (NSSL) payloads can be deployed and by whom, but private space launch companies were learning to work within the rules. "Some international launchers are eyeing coming into the US and converting into a US-based company," he said. "The best example of that is Rocket Lab. They created a US-based company that we are allowed to cooperate and work with."
The NSSL program secures launch services to provide the critical space support required to satisfy US Department of Defense warfighter, national security, and other Government space lift missions. The spend is significant. The Pentagon has requested USD2.1 billion to fund ten NSSL missions in 2024 and a further USD8.4 billion to cover 30 missions between 2025 and 2028. That is in addition to separate budget allocations of USD529 million to send five batches of satellites into low Earth orbit next year and another USD1.4 billion for 11 satellite launches between 2025 and 2028.
"We're working to build cooperative and collaborative spaceport strategies that are US based, but also with an international focus," said Purdy. "We've had good discussions with commercial spaceports that are building out in the UK and Australia. We've also had the Brazilians come and talk to us about how to manage and arrange (space launches)."
The USSF is actively canvassing for launch providers under a dual lane strategy that targets vendors like SpaceX, who can offer many launches over a fixed period alongside a separate launch program that provides less established space startups with the chance to break into the launch business.
"Each one of those (companies) allows us to build capacity on the spaceport scene," said Purdy. "That allows us to go and start exploring possibilities to launch with friendly nations using American launchers."
Purdy's comments in Colorado follow the USSF rolling out a draft solicitation for NSSL launch services through to 2029. The USSF is chasing a mix of proven launch providers who can handle heavy lift payloads and developers of smaller, less expensive rockets that can get US military satellites into low-Earth orbit.
The new draft solicitation is a significant shift from previous solicitations, where the USSF was only interested in launch providers who could meet their full range of needs.
While the USSF is proving less risk-averse than before, potential bidders still need to have at least one successful launch under their belts before applying.
Purdy says opening the bidding to a broader pool of launch companies, not only in size but in origin, does pose some challenges. But he says the USSF and US government are working through it via multi-step policy discussions.