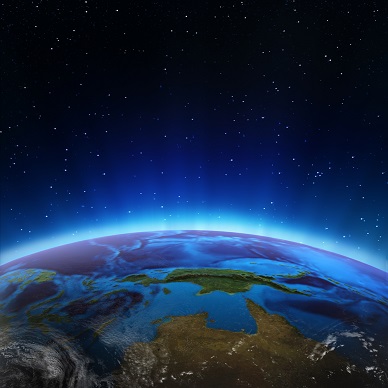 Written by staff writer.
The Head of Space at the UK's Department for Business and Trade wants to see the UK – Australia Space Bridge make a bigger push into the defence sector.
Speaking at the 2023 Avalon Air Show, Josh Broom, one of the architects of the Space Bridge, said the program was designed to incorporate defence but wasn't maximizing that potential.
"Many of the MOUs that the UK and Australian governments have on space are purely civil," he said. "We specifically designed the Space Bridge to allow for defence collaboration and to take advantage of dual-use technologies, but we haven't been able to do that as much as we would like."
Broom says he is extremely encouraged by the progress the space bridge has made since its inception in early 2021, saying the level of regulatory, technical, and policy cooperation between the two countries regarding the civil space sector has massively accelerated. Now he hopes with the establishment of stand-alone defence space commands in both countries, the Space Bridge program will have a more prominent role in the defence space sector, and Broom says the defence space chiefs are on board with the plan.
"We have been talking to Air Vice Marshal Paul Godfrey, commander of the UK Space Command, and Air Vice Marshal Catherine Roberts, commander of Australia's Defence Space Command. They are both very keen to see this happen. They are both very keen to see what Space Bridge can enable and unlock to take advantage of dual-use technologies across the UK and Australia."
Speaking at Avalon in the same week, AVM Godfrey said Australia's geographic position gave it certain advantages in the global space sector. "There's a lot of technical issues as to what latitude you want your launch, depending on what orbits you want to try and get your spacecraft into," he told media at the air show. "Australia has an awful lot of geography, which makes it interesting."
Broom says effective cooperation with the defence space sector will be complex, but both sides are keen to see what they can do together as part of the Space Bridge. Broom says that he is already seeing some dual-use collaborations emerging.
He highlighted the example of the joint venture signed between Space Centre Australia and Orbit Boy. The two companies announced Asia Pacific Launch at the Avalon Air Show in conjunction with the Department of Business and Trade and with additional support and facilitation through the Australia / United Kingdom Space Bridge. The new entity will provide an on-demand air-dropped horizontal launch system that is safe, reliable, and cost-effective. Using a four-engine Ilyushin Il-76, a payload of up to 200 kilograms can be picked up and launched within 24 hours of booking. The joint venture draws on industry experts from UK, Ukraine and Australia.
"We know that the Royal Air Force is very supportive of the initiative and the joint venture to see the UK and Australian space sectors supporting Ukraine, bringing capabilities there, and particularly supporting Ukraine in its reconstruction," said Broom. "That's kind of thing AVM Godfrey and AVM Roberts want to see more of, and they want to see it enabled through Space Bridge."