We speak with Dr. Newton Campbell Jr. the Director of Space Programs at the Australian Remote Operations for Space and Earth (AROSE) Consortium.
The Australian Remote Operations for Space and Earth (AROSE) consortium is one of two successful teams chosen for Stage 1 of the Australian Space Agency's flagship Trailblazer program.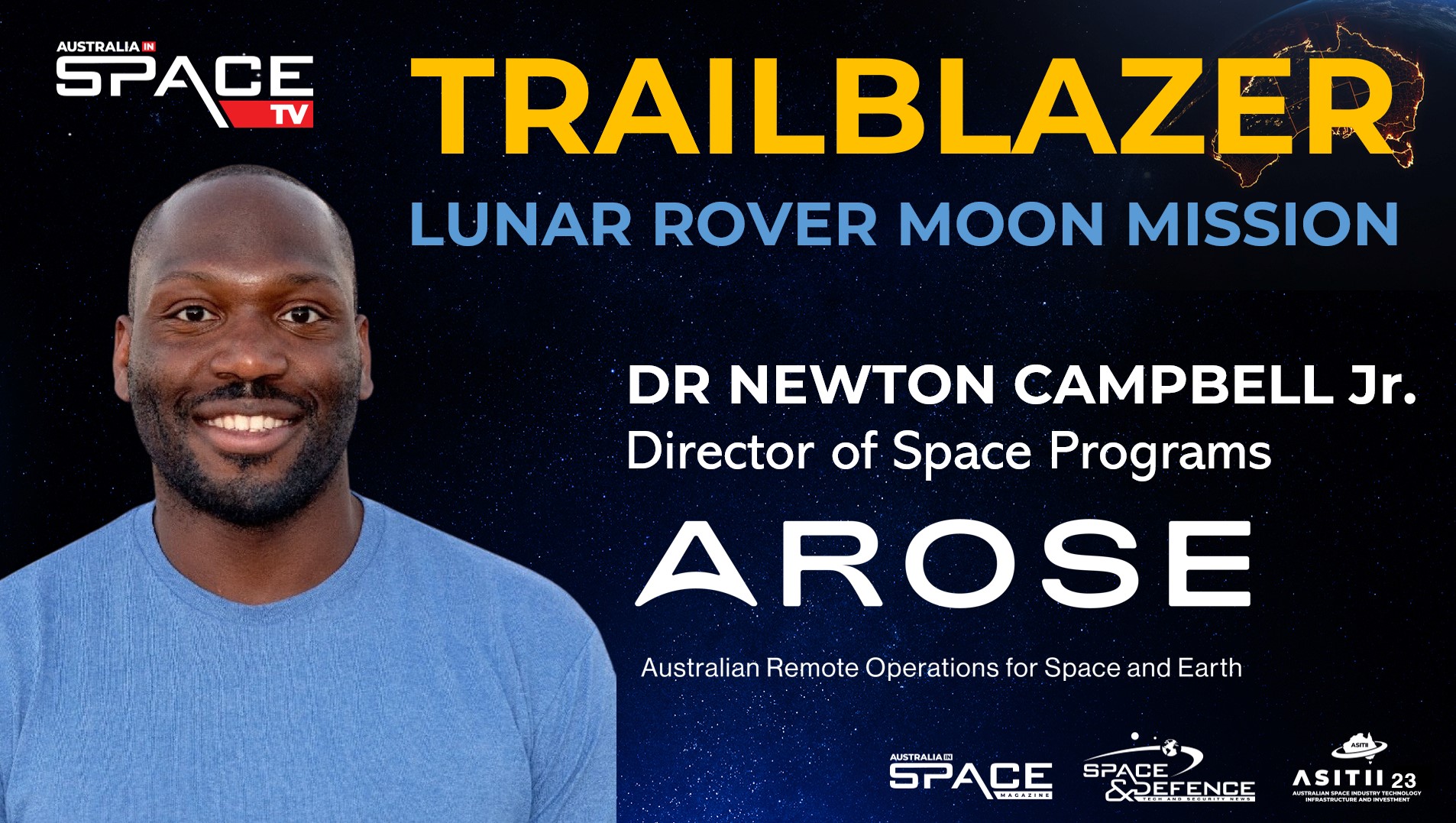 The Trailblazer program will see Australia design, build, test, and operate an Australian-made lunar foundation services rover for NASA's return to the surface of the Moon. NASA has asked Australia to provide the lunar rover due to our world-leading expertise in remote operations and automation technology, developed through our resources industry.
The Trailblazer program requires the rover to be operated remotely to collect lunar soil and deliver it to a NASA-provided processing facility to extract oxygen. This is a critical step to supporting a sustainable human presence on the Moon, Mars and beyond.
AROSE's Trailblazer Stage 1 consortium is led by two amazing companies: Fugro, creators of Australia's Space Automation, AI & Robotics Control Complex (SpAARC); and Nova Systems, an Australian-owned engineering services and technology solutions company.
Woodside Energy and Rio Tinto are also supporting the AROSE Trailblazer Stage 1 effort by providing knowledge transfer of their terrestrial robotic and automation capabilities. Additional support has been received from the Western Australian Government.
#arose #spaceindustry #trailblazer #australiainspacetv #newtoncampbell