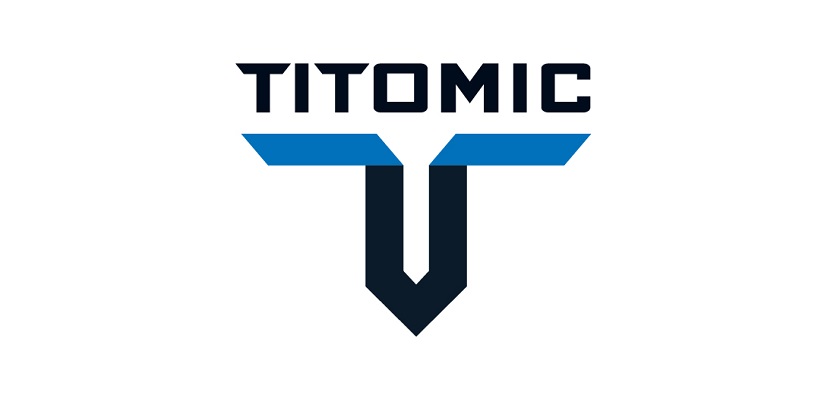 Titomic's manufacture of a ruggedised soldier-enabled Unmanned Aerial Vehicles (UAV) prototype in Titanium is shortlisted for Land Forces Innovation Award.
Technology to produce complex shaped UAVs by Titomic Kinetic Fusion in Australia is a sovereign industrial capability
Potential global Tactical UAV market worth estimated $545 million.
Australian metal additive manufacturing company Titomic has been shortlisted for Innovation Awards at Land Forces, the international defence exposition in Adelaide this week. Titomic announces its first Defence agreement with TAUV Pty Ltd (Client) to produce a ruggedised soldier-enabled UAV by Titomic Kinetic Fusion. The award of this initial testing & prototype feasibility project validates Titomic Kinetic Fusion's potential applications in one of its target industries.
Gilbert Michaca, CEO of Titomic remarked:
"Titomic's first Defence UAV project validates Titomic's advanced manufacturing capability to produce complex shaped products with improved performance characteristics as well as the advantage of sovereign industrial capability. This prototype of a Titanium soldier-enabled UAV manufactured in Australia is just the first step into a market with significant export potential."
The next phase will involve tests conducted by Client in Adelaide. Generally, the testing to production phase in new Defence applications from the sales pipeline takes a minimum of eighteen months. This prototype has been accelerated with Client due to the synergies in the co-development of an innovative product. A ruggedised soldier-enabled UAV in Titanium improves stability and impact resistance, tamperproof payloads in the hands of enemies, external mounting for easy deployment and forward scouting of routes. The tactical UAV market is estimated to be worth $545 million in 2018 according to The Teal Group.
TAUV Pty Ltd is an Australian company specialising in the integration of electronics to develop intelligent platforms for advanced soldier systems, enhancing soldier safety and performance, enabling advanced tactical systems and ensuring operational advantage. TAUV applies advanced manufacturing processes to develop super lightweight airborne assets such as tactical UAV platforms for defence, law enforcement and civil industry.
For more information on TAUV, visit https://tauv.systems
For more information on Titomic, visit www.titomic.com, LinkedIn, Facebook and Twitter.
About Titomic:
Titomic (ASX:TTT) is headquartered in Melbourne, Australia. The company overcomes limitations of additive manufacturing (3D printing) for metals to manufacture complex parts without shape or size constraints. Titomic Kinetic Fusion offers manufacturing which enables speed-to-market, superior products with lower production inputs and using less resources for a more sustainable future.
Titomic systems can be customised to client requirements offering additive manufacturing advantages at industrial scale. Multiple robots can be utilised to scale up in both speed and size to compete with traditional subtractive manufacturing for industries such as aerospace, defence, resources (oil & gas, mining, industrial equipment), marine, construction, automotive and consumer & sporting goods.
Other benefits of the Titomic Kinetic Fusion technology include:
Joining dissimilar metals and composites for engineered properties in a structure
no heat-related oxidation or distortion issues when it comes to manufacturing large parts
Reduced time to market with industry-leading deposition speeds
Titomic's business model involves providing clients with feasibility tests and manufacture of prototypes to work out the manufacturing costs of the product. Clients will be offered a licence to manufacture via Titomic Kinetic Fusion or choose to commission their own Titomic system. After the system sales, Titomic continues to support clients with powder and consumables supply, system upgrades, service and maintenance. For more information visit: www.titomic.com