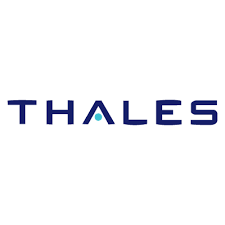 Thales in Australia has signed a three-year extension to its Command and Intelligence Systems Support Organisation (CISSO) contract with the Department of Defence, providing hardware and software support services to its critical Command & Control and telecommunications systems used on operations.
Over 300 deployed Information and Communications Technology (ICT) systems will be supported over the life of the contract, including scalable networking technologies and other solutions to help Australian Defence Force commanders plan and make decisions on operations.
The systems will form part of the Army's LAND 2072 Phase 2B battlespace telecommunications capability, and will be sustained by a robust support system to ensure the highest levels of availability.
Sam Keayes, Vice President of Secure Communications and Information Systems at Thales in Australia, said: "This contract provides the long-term expert support and system upgrades to enable rapid operational deployment and free up soldiers for other tasks. Thales is continuously improving the performance of these critical systems so that they can use higher volumes of data and a wider range of applications in challenging military conditions."
The CISSO support program is comprehensive, in that it encompasses a suite of products and services from building and sustaining Deployable Local Area Networks (DLANs) to enhancing specialist software, and managing and operating the CISSO Support Test and Integration Facility.
In addition, the contract extension includes the ongoing support of other deployable ICT systems for the Royal Australian Air Force, Headquarters Joint Operations Command, and the Royal Australian Navy.
The original CISSO contract was signed in 2010 and ran for five years.
About Thales
Thales is a global technology leader for the Aerospace, Transport, Defence and Security markets. With 61,000 employees in 56 countries, Thales reported sales of €13 billion in 2014. With over 20,000 engineers and researchers, Thales has a unique capability to design and deploy equipment, systems and services to meet the most complex security requirements. Its unique international footprint allows it to work closely with its customers all over the world.
Thales in Australia is a trusted partner of the Australian Defence Force and is also present in commercial sectors ranging from air traffic management and ground transport systems to security systems and services. Employing around 3,200 people in over 35 sites across the country, Thales Australia recorded revenues of AUD 1 billion in 2014. www.thalesgroup.com