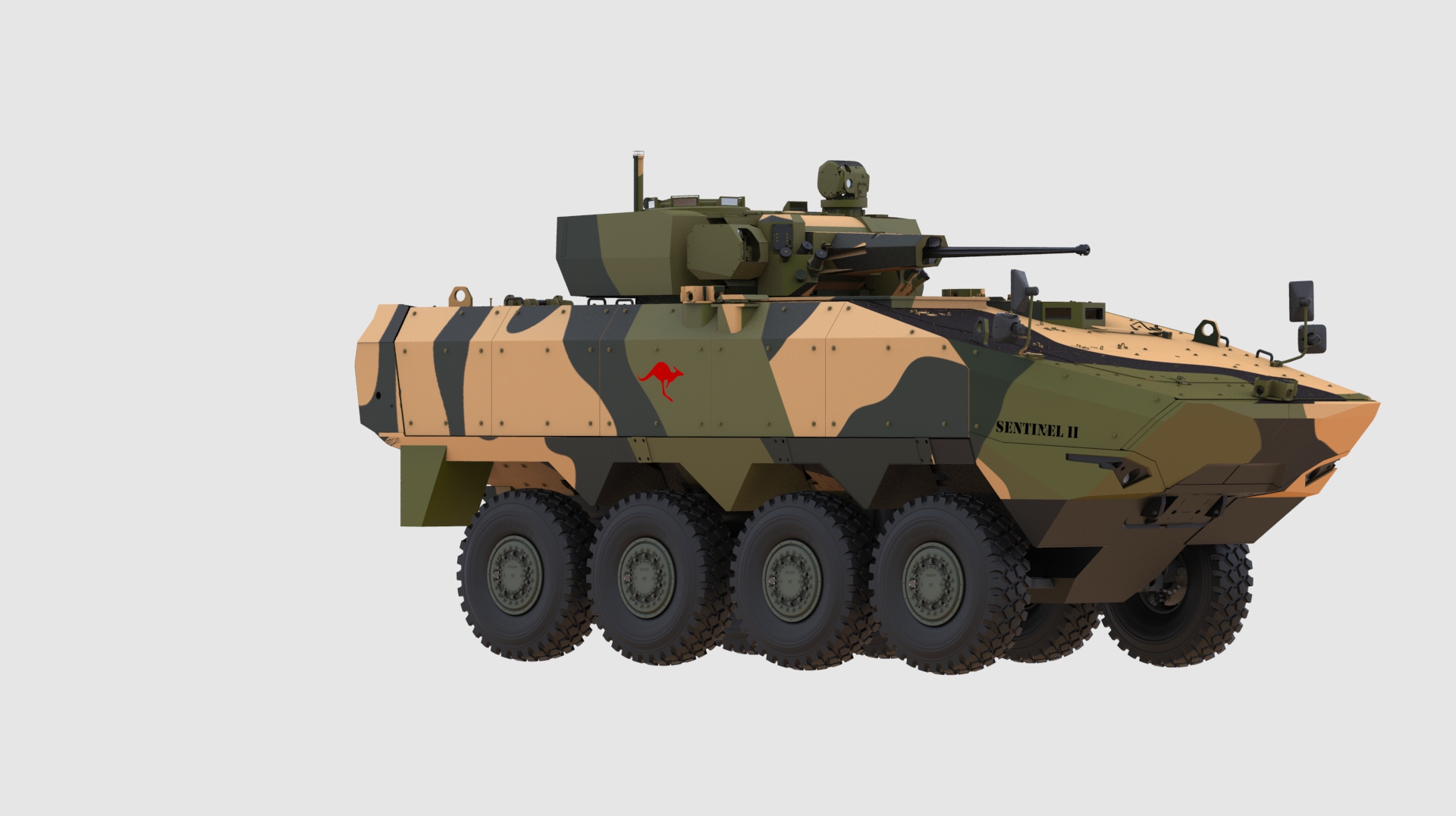 Deakin University in Geelong will provide a cost effective and innovative target solution to support Team Sentinel's participation in the Australian Army's Land 400 program.
Deakin University and ELSA have established an MOU to enable the development of a range of advanced technologies that can be used to support the future growth of the Sentinel II Combat Reconnaissance Vehicle. Deakin's Waurn Ponds campus will become Team Sentinel's R&D centre of excellence called "AFV Works".
"Deakin University's Institute for Intelligent Systems Research and Innovation's proposal for a locally manufactured robot based system offered the team the best value for money" said Mr Webster, Managing Director of ELSA. "Team Sentinel had explored other international target system options but none met the Commonwealth's unique requirements." Mr Webster said ELSA looked forward to a long and fruitful partnership with Deakin University.
"The mobile target system is just one of many future opportunities for ELSA to leverage the world class research and teaching facilities already established by Deakin University." he said. He added that Team Sentinel was planning to conduct their weapon system integration and demonstration in Australia. "It is great to be able to support this Australian developed technology as part of what our local development program offers." he said.
"We see the Mobile Target System as potentially a viable export product in the future." Team Sentinel is planning to use the Defence Range at Stony Head in Northern Tasmania to demonstrate the accuracy of the Sentinel II's weapon systems.
The Land 400 Lethality demonstration will use the Deakin developed Mobile Target System. Mr Webster said that Team Sentinel will continue to use the local capabilities of our Australian partners to demonstrate our ability to deliver the Australian made Sentinel II CRV.