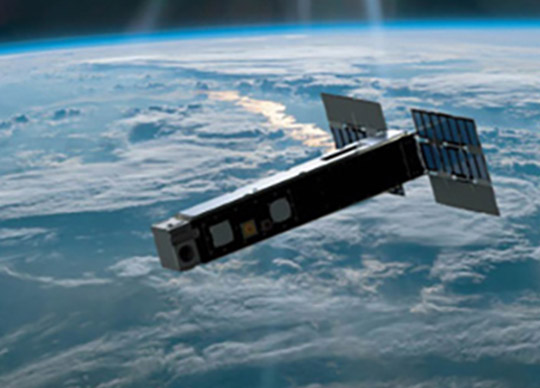 Australia's Chief Defence Scientist Professor Tanya Monro has announced that Airbus has been selected as the strategic partner for Defence's Resilient Multi-mission Space STaR Shot – a strategic research program established to develop future space capabilities for the Australian Defence Force (ADF).
An experienced satellite developer and integrator, Airbus Defence and Space will work with Defence to deliver the ambitious Defence space research program which is aimed at ensuring Australian war fighters have assured access to satellite services.
"By partnering with Airbus, we will fast-track the development of critical satellite technologies for the ADF, and ensure that our war fighters have ongoing access to resilient and trusted communication, intelligence and surveillance services," Professor Monro said.
Airbus was selected as the preferred strategic partner by a panel of experts from Defence and the Australian Space Agency. It will be supported by three Australian industry partners: Inovor Technologies, Shoal Group and Deloitte, as well as academic partners and a range of Australian small-to-medium enterprises.
"This is a true collaboration between government, industry and academia that will help position our growing Australian space sector to deliver future sovereign space technologies and operational capabilities," Professor Monro said.
Planning has already commenced for two experimental satellite missions. Defence has purchased two Airbus Arrow 150 satellite buses valued at over $20 million. These satellite buses will be outfitted with payloads and technologies developed by Australian industry and academia.
"The Arrow satellites provide some of the earliest possible opportunities to take Australian-developed Defence payloads into space," she said.
"As our domestic space sector matures, we will use locally designed and built satellites that are expected to be the most ambitious satellites ever designed and built in Australia."
In total, the Airbus partnership represents an investment of more than $40 million in satellite technologies.
"Self-reliance in space technologies is critical if we are to ensure the defence and security of the country," Professor Monro said.
The signing of the strategic partnership augments an ongoing strategic relationship between Defence and Airbus under a Strategic Research and Development Alliance.