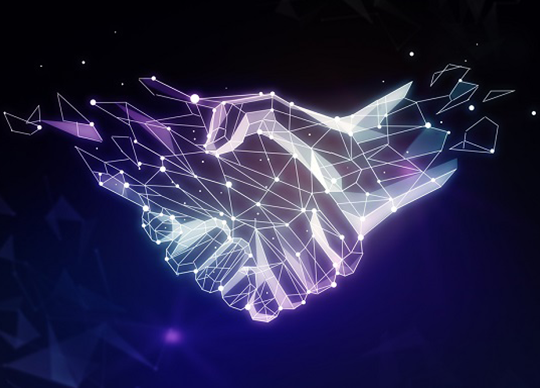 Surrey Satellite Technology Ltd (SSTL) and Neumann Space have agreed to work together to test an Australian-designed and manufactured in-space propulsion system as part of the CarbSAR In Orbit Demonstration Mission.
SSTL and Neumann Space will commence work this year to integrate the next generation Neumann Drive as an IOD payload on board the SSTL CarbSAR satellite scheduled for launch in the second half of 2024.
The companies will collaborate over the course of the mission to test, demonstrate, and verify the performance of the Neumann Drive whose unique propulsion technology uses solid metallic propellant.
The opportunity to be a part of the CarbSAR Demo Mission will provide Neumann Space with the ability to grow its space heritage further and is an active demonstration of SSTL's commitment to collaborate with the Australian Space industry to stimulate local growth and competitiveness.
The CarbSAR Demo Mission is a partnership between SSTL and Oxford Space Systems to build and launch an OSS Wrapped Rib antenna mounted to an SSTL CarbSAR satellite.
This mission is designed to prove a groundbreaking Synthetic Aperture Radar concept with implications for near to medium term UK defence ISR strategies.
Herve Astier, Neumann Space's CEO said "Our participation in the CarbSar Demo Mission and our first piece of work with SSTL is significant for Neumann Space and for the commercialisation of our innovative propulsion technology. This is an important addition to our program of in orbit demonstrations, providing us with the opportunity to validate the performance of our sovereign capability on SSTL's latest generation 150+kg satellite platform, and to work more closely with a leader in the UK's space industry for both commercial and defence applications".
Andrew Cawthorne, Business Development Director of SSTL, said "CarbSAR is an important development for SSTL and so are our activities in Australia. We are therefore delighted to welcome this collaboration with Neumann Space and look forward to growing our partnership here and on future small satellite missions."
Enrico Palermo, Head of the Australian Space Agency, welcomed this partnership saying "The Australian Space Agency established the UK-Australia Space Bridge with our counterparts to encourage exactly this type of collaboration between our nation's space companies. This agreement is further evidence of the global space sector's interest in what Australia's innovators have to offer, and the mutual benefit that can be gained from working together with our partners. I look forward to seeing the continuing development of this innovative Australian propulsion technology and how Neumann Space can use this space heritage to continue to grow and create economic and career opportunities here at home".