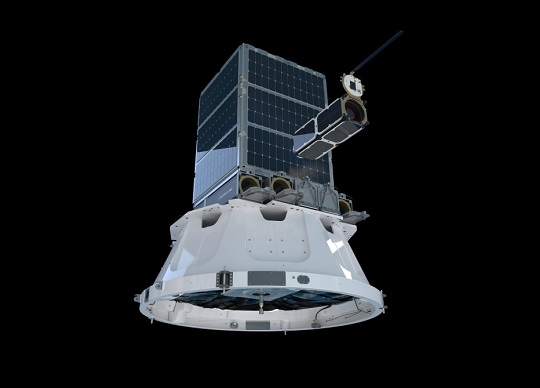 California's Rocket Labs successfully launched its 19th Electron rocket from their Mahia, New Zealand launch pad on Monday, March 22. After a smooth lift-off, the rocket completed all the critical launch milestones, including passing through the maximum dynamic pressure point.
The 18-metre tall rocket carried seven satellites into low-earth orbit for customers ranging from an Australian university to the US Army.
Rocket Lab's Scott Mohler said it was a "beautiful lift-off." Rocket Labs Electron rockets have now carried 104 satellites into space.
Fifty minutes after the launch and about 550 kilometres above the earth, the rocket began deploying its cargo. The first satellite released was an M2 small satellite belonging to the University of New South Wales' Canberra Space Centre. There followed Fleet Space's Internet of Things nanosat and Care Weather's phone-sized Veery Hatchling nanosat.
The fourth satellite deployed belonged to the US Army's Alabama-based Space and Missile Defense Command. Rocket Labs says the small satellite is "about the size of a loaf of bread." The fifth deployment was Myriota's Internet of Things nanosat. It took approximately 10 minutes to deploy the first five satellites.
The Electron rocket then dropped to a lower orbit (around 450 kilometres above Earth) to deploy a Gen II nanosat on behalf of Spaceflight Inc and BlackSky.
Finally, the rocket deployed a next-generation Rocket Labs Photon spacecraft into orbit. Rocket Labs says this spacecraft "will operate on orbit as a risk reduction demonstration to build spacecraft heritage ahead of Rocket Lab's mission to the Moon for NASA later this year."
Rocket Labs describes the deployment of the seven satellites as "flawless."
The small, reusable Electron rocket packs a powerful punch. Made of carbon composite materials, fuelled by LOX/kerosene, and with a wet mass of 13,000 kilograms, rockets like this now offer cost-effective transportation to low-earth orbit for a range of commercial customers.
Rocket Lab's founder and CEO, Peter Beck, was pleased with the successful launch. It is the second Electron rocket launch from the Mahia launch pad this year. In total, Rocket Labs has completed more than 80 successful launches across a range of applications.
Monday's launch helps set the private space company up for its planned US$4.1 billion NASDAQ listing this year. That listing will leave Rocket Labs with a cash balance of around $750 million and well-positioned to fund the development of the bigger Neutron rocket capable of taking an 8,000-kilogram payload into low-earth orbit.