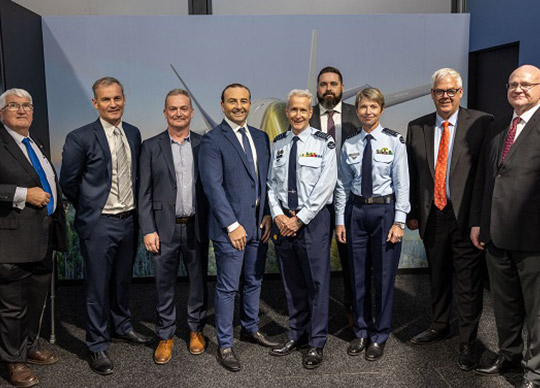 Lockheed Martin Australia and New Zealand have announced partnerships with Marand, Survitec and TR Calibration to provide instrumentation, calibration and repair services for its aircraft ground support equipment as part of Lockheed Martin's Product Support Provider network (PSPn).
"This in-country support will improve F-35 sustainment by eliminating costly and time-consuming shipping, reducing turnaround times and costs for Australia and its Indo-Pacific allies," Chief Executive for Lockheed Martin Australia and New Zealand Warren McDonald said. "These contracts also provide industrial opportunities for Australian companies, which result in continued growth opportunities for Australia's defence industrial base."
PSPn is a collection of service providers selected to support specific repair areas and competencies. Together, they form a global network to improve sustainment efforts and mission readiness. Pricing agreements are for five-year performance periods.
"Our Product Support Provider network reduces repair turnaround times and increases reliability to ensure warfighters can respond to 21st Century Security threats," said Rob Weitzman, director of the F-35 Australia Program at Lockheed Martin. "These contracts also reinforce our strong relationships with key Australian suppliers."