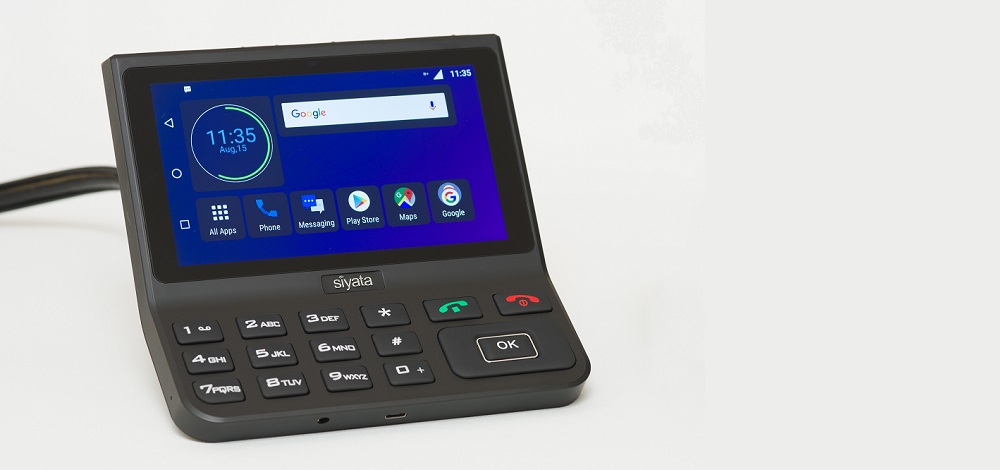 pei tel Communications GmbH is now a distributor for the Siyata UV350. pei tel's distribution countries include Germany, Austria, Switzerland, Belgium, Netherlands, and Luxembourg. The Siyata UV350 is the world's first in-vehicle dedicated smartphone with 4G/LTE capabilities, especially designed to optimise mobile communication while driving.
Siyata Mobile Inc. is a B2B global vendor of next generation Push-To-Talk over Cellular (PTT) devices and cellular booster systems. Its portfolio of in-vehicle and rugged smartphones enable first responders and enterprise workers to instantly communicate, over a nationwide cellular network of choice, to improve communication, increase situational awareness and save lives.
"As a full-range provider of professional communication technology equipment we're constantly looking for high-quality products that will enrich our wide product portfolio. Thus, we are very happy to be partnering with Siyata Mobile. The agreement gives us the great opportunity to upgrade our product range of broadband solutions and offer a well proven premium device – the Siyata UV350 – to our markets." states Thomas Martin, CEO of pei tel.
Marc Seelenfreund, CEO of Siyata Mobile states: "We are extremely excited to partner with pei tel to expand our Siyata UV350 offering to new market verticals in Europe. This is a fantastic opportunity for Siyata to engage with new European clientele in an effort to become a leading global vendor of innovative cellular devices for enterprise customers."