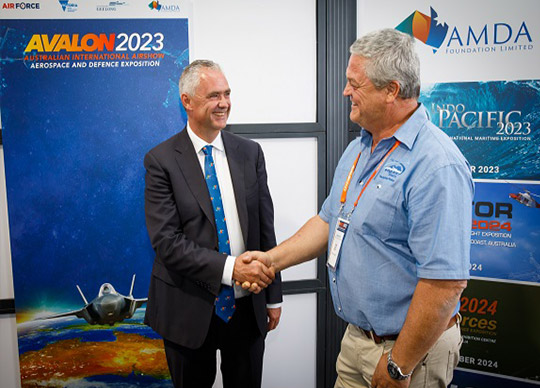 Australian International Airshow organiser AMDA Foundation Limited will become the new operator of the Wings Over Illawarra Airshow from 2024, after signing a 10-year licence agreement with Shellharbour City Council.
Retaining the Shellharbour Airport location south of Wollongong in New South Wales, AMDA Foundation will rename the event Airshows Downunder Shellharbour and present a three-day airshow every two years, with the first event to take place 1-3 March, 2024.
In keeping with its mission to promote Australian aviation and industry, AMDA will expand the event for the general public and develop greater industry involvement.
"Wings Over Illawarra has built an excellent reputation as an event for the general aviation and light sport aviation community in Australia," said AMDA Foundation CEO Justin Giddings. "It has an exciting airshow covering the breadth of vintage, warbird and modern aviation and a highly regarded careers and skills day to help attract the next generation. It also provides an important means of promoting general aviation to the general public. AMDA Foundation intends to build on that and create an event that promotes the Australian general aviation industry, while providing an exciting airshow for all the family."