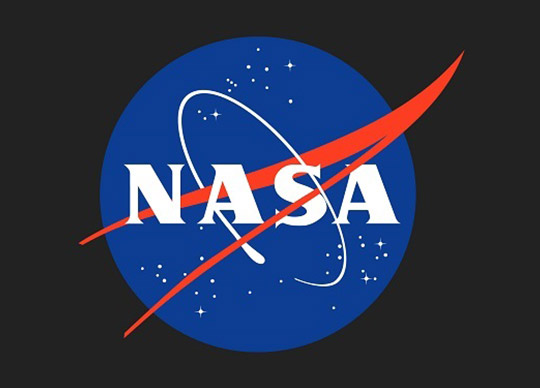 NASA confirmed it remains on track for the launch of the Artemis I Moon mission during a two-hour launch window that opens at 1:04 a.m. EST on Wednesday, Nov. 16.
The launch countdown will begin at 1:24 a.m. on Monday, Nov. 14.
Artemis I is the first integrated flight test of NASA's Space Launch System (SLS) rocket, an uncrewed Orion spacecraft, and the ground systems at the agency's Kennedy Space Center in Florida. The mission will pave the way for a crewed test flight and future human lunar exploration as part of Artemis.
Following Hurricane Nicole, teams have conducted thorough assessments of the rocket, spacecraft, and associated ground systems and confirmed there were no significant impacts from the severe weather. The SLS rocket and Orion spacecraft arrived at Kennedy's Launch Pad 39B on Nov. 4 and rode out the storm there.
Live coverage of briefings and events will air on NASA Television, the NASA app, and the agency's website at: https://www.nasa.gov/live
Engineers previously rolled the rocket back to the Vehicle Assembly Building (VAB) Sept. 26 ahead of Hurricane Ian and after waving off two previous launch attempts Aug. 29 due to a faulty temperature sensor, and Sept. 4 due to a liquid hydrogen leak at an interface between the rocket and mobile launcher. Prior to rolling back to the VAB, teams successfully repaired the leak and demonstrated updated tanking procedures. While in the VAB, teams performed standard maintenance to repair minor damage to the foam and cork on the thermal protection system and recharge or replace batteries throughout the system.
NASA Television coverage of additional events throughout the mission is available online.
NASA Launch Coverage in English
Live NASA TV coverage leading to launch will begin with commentary of tanking operations at 3:30 p.m. Tuesday, Nov. 15, followed by launch coverage beginning at 10:30 p.m. Launch coverage will stream on the NASA website, as well as Facebook, Twitch, NASA YouTube, and in 4k on NASA's UHD channel.
For NASA TV downlink information, schedules, and links to streaming video, visit: https://www.nasa.gov/nasatv
On launch day, a "tech feed" will be carried on the NASA TV media channel featuring views of the rocket and audio from a commentator in the Launch Control Center throughout and a single channel of mission audio beginning 15 minutes before launch.
Countdown activities with audio of the launch control commentator will be available starting at 3:30 p.m. by dialing 321-867-1220, -1240 or –7135; listeners will hear a single channel of mission audio beginning 15 minutes before launch. Full audio from the launch broadcast will begin at 10:30 p.m. and will be available by dialing 256-715-9946 with passcode 913 471 506#.
Launch also will be available on local amateur VHF radio frequency 146.940 MHz and UHF radio frequency 444.925 MHz, FM mode, heard within Brevard County on the Space Coast.
NASA Launch Coverage in Spanish
NASA's broadcast of the launch in Spanish will include interviews with Hispanic members of the mission and live commentary.
The show, which will begin at 12 a.m. Wednesday, Nov. 16, will be available on NASA en español's YouTube account, and will continue approximately 15 minutes after liftoff. Mission coverage will then follow on the NASA en español social media channels.
Attend Launch Virtually
Members of the public can register to attend the launch virtually. NASA's virtual guest program for the mission includes curated launch resources, notifications about related opportunities or changes, and a stamp for the NASA virtual guest passport following a successful launch.