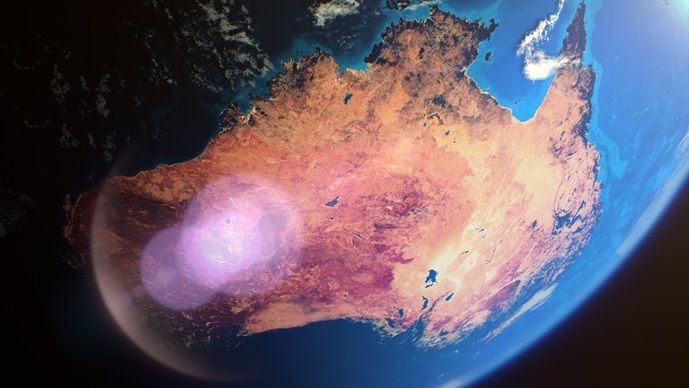 Written by staff writer.
The Associate Director of NASA's Exploration Systems Development Mission Directorate says the Artemis missions to the Moon and Mars are an international effort requiring input from many countries, including Australia.
James Free told an audience at the South by Southwest (SXSW) conference in Sydney on October 19 that Australia offered NASA some critical space capabilities, including communication capabilities like the James Webb Space Telescope. Free also highlights Australia's expertise in robotics and remote operations. He says that expertise is essential to NASA's learning.
"What is undertaken in industries across Australia can greatly inform and enhance what we are, and when you add the science from the research and lunar PhDs that are being educated right across Australia, it all fits together and makes Australia critical," he said.

Free spoke about the upcoming Artemis missions alongside Australian Space Agency head Enrico Palermo. The Artemis missions will see humans return to the Moon for the first time since 1972 and eventually establish a permanent base there as a test bed for a future crewed mission to Mars.
Free says there is a robust economic case for Artemis. "We don't spend our space dollars in space," he said. "We spend it all here on Earth. We are employing people and developing technologies with broad applicability – and they are good paying jobs with a high higher education component to them."
The NASA official also adds that Artemis is about education and inspiration, saying every dollar invested in the space program is a dollar invested in the education system. "We're also explorers, wondering about what's beyond the next horizon," Free said. "We've always had that as human beings, so these three reasons are really why we are going."
Neither Free nor Palermo addressed the current Australian government's apparent disinterest in space, instead speaking about the country's space strengths. Free praised Australia's decision to concentrate on science, saying many countries fixated on the headline elements they can bring to Artemis, but he said "research and discovery and scientific development will make a big difference."
Australia's most substantial hardware contribution to the Artemis missions is the surface rover. The 20-kilogram rover will have the unglamorous but important task of transporting regolith extracted from the Moon's surface or interior back to NASA's lunar processing plant. Free says it is an excellent example of Australia's expertise in remote robotics meeting a practical need.
Palermo said learning how to navigate the Moon's hostile environment is critical before anyone contemplates tackling Mars. He calls Artemis an "incredible program" that could lead to many other things.
"Artemis is the twin sister of the Apollo program, and I'm excited by how open NASA has been to international partners like Australia. "We've had a long-term partnership with NASA in the deep space communications area, and that's something we are very proud of, but there is so much more we can do."
Both Free and Palermo are travelling to Perth next week to speak at the 2023 Indo-Pacific Earth and Space Conference.