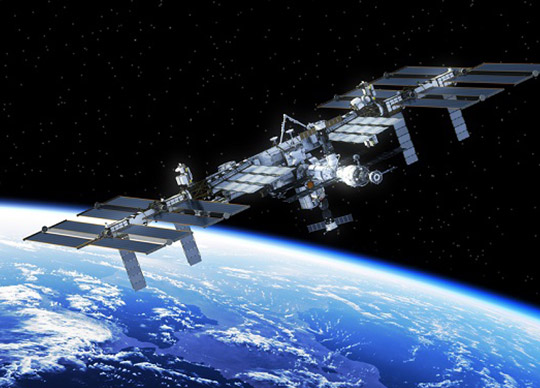 NASA has selected KBR Wyle Services, LLC, of Fulton, Maryland, to provide mission and flight crew operations support for the International Space Station and future human space exploration.
The five-year Integrated Mission Operations Contract III (IMOC III) has a base period that covers services from Oct. 1 through Sept. 30, 2028, and a maximum potential value of $1.93 billion. The cost-plus-award-fee indefinite-delivery/indefinite-quantity contract includes two, two-year options that could extend the contract through Sept. 30, 2032. It can transition to a cost-plus-fixed-fee contract and back if needed.
The IMOC III contractor provides support and products for spaceflight operations, capability development and execution, and avionics and software support, for the Flight Operations Directorate at NASA's Johnson Space Center in Houston. Also included are support for NASA's Exploration Systems Development and Space Operations Mission Directorates, including space station and Artemis activities, as well as future development programs and other strategic initiatives.
The contract supports mission preparation, and crew, flight controller, instructor, and analyst training, as well as real-time mission execution activities related to human spaceflight operations.
NASA also will use this operations support capability to define requirements associated with emerging options for human space exploration initiatives and potential new programs such as human research, commercial crew and cargo, commercial low Earth orbit development, advanced exploration systems, and advanced technology and research.
Major subcontractors include Barrios Technology, Houston, and Leidos Inc., Reston, Virginia.