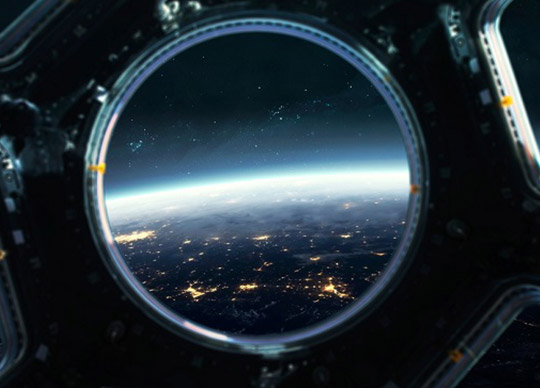 From the infinite expanse of space, a host of satellites orbit our planet.
They're capturing images that provide unique perspectives of Earth's landscapes and oceans.
They inform a plethora of applications, from weather forecasting and environmental monitoring to urban planning and defence intelligence.
Satellite imagery has revolutionised these fields, providing data and insights that were unimaginable just a few decades ago.
However, acquiring such imagery has traditionally been very challenging for most organisations, according to Taofiq Huq, co-founder and CEO of Australian space startup Spiral Blue.
"The purchasing process was particularly arduous," he says. "It generally involved talking to a sales representative for multiple hours before they were willing to do something for you. And historically, you've had to pay at least A$15,000 for just one tiny piece of a satellite image."
In addition, the labyrinth of legal and regulatory constraints surrounding the sale and distribution of satellite imagery created further complications.
These challenges led Huq and his Spiral Blue team to create Cobalt, a user-friendly and cost-effective solution for tasking satellites to acquire satellite imagery.
Powered by Microsoft Azure and available on Azure Marketplace, Cobalt enables anyone to task a satellite operated by Spiral Blue's partner Satellogic to capture an image over a certain area and analyse it.
Users can request 70-centimetre resolution imagery, which is captured within 12 hours of their request and made available to them on the cloud-based platform in as little as one day.
"Our mission at Spiral Blue has always been to make Earth observation as accessible and affordable as possible, and Cobalt is one way that we're achieving it. We've already been able to reduce the minimum spend for satellite imagery to around $1,000, which is pretty significant."
Ensuring Earth is a liveable planet
Spiral Blue developed the initial version of Cobalt in just a few weeks before officially launching the solution in October 2022. It has already attracted interest from various industries in Australia.
WMS, for example, uses the platform to advise insurance companies on risk management related to flood conditions. By analysing satellite imagery from Cobalt, the organisation can efficiently determine which properties are affected by floods, saving time and resources.
"Over the past year, we've spent a lot of time along the East Coast of Australia completing hydrologist inspections and preparing area reports for insurance companies following several flooding events," says Madeline Mead, Project Engineer at WMS.
"Cobalt has allowed us to quickly assess the extent of floodwaters and damage in areas that can be inaccessible. It removes the risk of requiring personnel to quickly enter flooded areas to gather information."
WMS monitors flood levels using real-time gauge data. It can place an order for satellite imagery through Cobalt when it expects a flood peak to occur, or in the days after.
"This imagery allows us to better understand the scale of the impact of flooding. We're also able to correlate information on the extent of floods with flood classification and rainfall data, which we can use to calibrate flood models. – Madeline Mead, Project Engineer at WMS
Cobalt is also being used by a state government to monitor the aftermath of bushfires and determine the level of recovery assistance for affected communities.
"We even had a project that was using satellite imagery to monitor forests and tree plantations that were being used to generate carbon credits," adds Huq. "So, there's a huge climate tech angle to this, and that reflects our founding mission.
"Essentially, the reason we're focused on Earth observation is because we don't want to be on Earth – we want to be on planets, but we don't have the technology to do that yet. So, until then, we need to make sure Earth is a liveable planet."
In the long term, Spiral Blue hopes to reduce the cost of satellite imagery even more by integrating its unique space edge computing technology with Cobalt. This involves attaching high-powered computers to Earth observation satellites to enable images to be processed on the satellites themselves. Huq says this will eliminate the need to downlink whole images to Cobalt.
"We'll be able to just downlink the most useful parts of an image to the customer," he explains. "So, our minimum order spend could go down to $1 or potentially even less than that.
"This could open up new markets for us, not just in developed nations but in developing nations as well. This opportunity excites me a lot because satellite imagery is still extremely underutilised internationally.
"We've also been looking to update Cobalt so that customers can directly access our space edge computers and task applications to run on satellites, almost like an app store. That's the long-term plan."
Progressing the partnership with Microsoft
In January 2023, Spiral Blue expanded the availability of Cobalt by listing it on Azure Marketplace.
Huq says this decision has proven to be an extremely valuable one for the Sydney-based startup.
"We're very excited to have Cobalt on Azure Marketplace," he says. "It's helping us talk to enterprise and government customers by providing a way for them to access the solution seamlessly within their current workflows.
"In many cases, we're looking for customers that have leftover Azure credits, which they can convert into Cobalt credits to acquire satellite imagery."
Spiral Blue's partnership with Microsoft has been crucial to its growth and success. In 2021, Huq and his fellow co-founders, Dr Henry Zhong and James Buttenshaw, decided to sign up the company for membership of the Microsoft for Australian Space Startups program. This has enabled Spiral Blue to accelerate research and development for its space technologies in Azure, as well as leverage Microsoft's expertise and resources to support its ambitious vision.
"The learnings we've gained from the program have been extremely valuable and will place us quite well to make an outsized impact for our planet," says Huq. "And the more we progress as a company, the more Microsoft can help us, so we're very keen to continue our partnership."