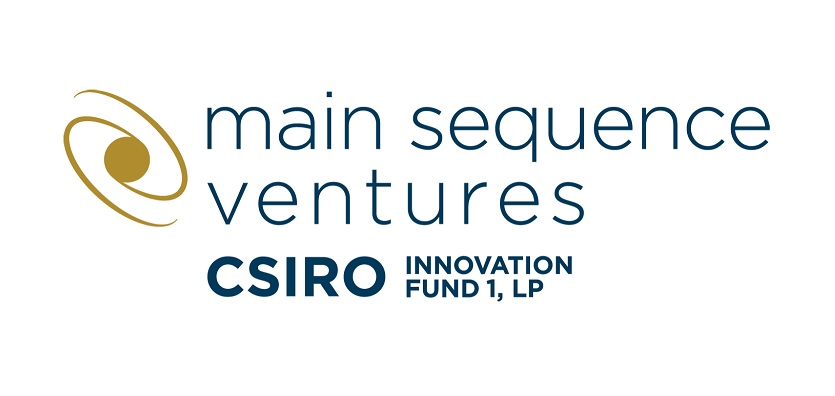 Main Sequence Ventures, the new venture capital firm managing the CSIRO Innovation Fund, has beaten its initial ($200M) target to close $232M to help more great Aussie research become globally significant companies.
A $100M first close in September last year from founding investors CSIRO and the Australian Federal Government, has now been expanded by a further $132M in backing from leading global investors such as Australia's top performing super fund Hostplus and the Singapore government's fund Temasek, as well as strategic backers such as Lockheed Martin and the University of Melbourne.
"We are proud and excited to partner with investors that share our belief that significant global companies can come from the important work happening in Australia's publicly funded research organisations." says Main Sequence Ventures Partner and industry veteran Mike Zimmerman.
Main Sequence Ventures has been active since September last year and has already made 12 investments in companies creating new industries such as satellite sensor networks, autonomous vehicles, quantum computing and digital healthcare. VC funding into these 9 companies have created a combined 100+ new jobs while commercialising world-leading research from institutions across Australia such as the University of South Australia, Sydney University, CSIRO and Data61 and the Australian National Fabrication Facility.
"Our investment in Main Sequence Ventures is part of Lockheed Martin's continued commitment to enabling the growth and development of Australian technologists and entrepreneurs. Through this partnership, we are excited to support Australian companies researching and developing transformative technologies that will shape our future," Chris Moran, Executive Director and General Manager of Lockheed Martin Ventures.
The attraction of a fund that backs deep tech startups leveraging research, supported by CSIRO's 3,500 world leading scientists for deal creation and due diligence, has also brought significant global VC co-investment to Australia and a new path to global expansion for Aussie deep tech companies. Main Sequence Venture portfolio companies have co-investment from the likes of Sequoia Capital, Data Collective, Founders Fund, Horizons Ventures and Social Capital.
Like the fund's mix of investors, the investments made so far have exploited the full potential of public and private sector. Some have been actively supported by Main Sequence as they spin-out of research organisations. Others have been independent companies "supercharged" with unique research accessed through collaborations with research organisations.
CSIRO Chief Executive Larry Marshall said: "Australia has outstanding science but translating that science into real products, real jobs or growing entire new industries remains a challenge. CSIRO can be the bridge to help more great Australian inventions flourish and our Innovation Fund is delivering returns to invest in even more critical research for future breakthroughs."