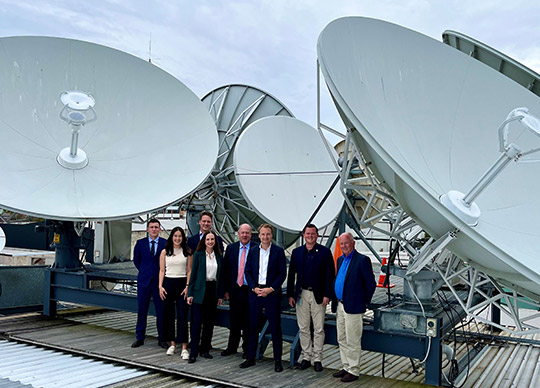 Av-Comm Space and Defence has secured a major expansion opportunity, partnering with Lockheed Martin Australia to build and service four Radio Frequency Uplink subsystems for the rollout of the new Southern Positioning Augmentation Network (SouthPAN) by Geoscience Australia and Toitū Te Whenua Land Information New Zealand (LINZ).
Under the $25 million contract, Av-Comm will work with Lockheed Martin Australia and the SouthPAN project team to establish the network of four major satellite ground station uplink facilities incorporating 11m diameter satellite dishes. Av-Comm will also support the installation and maintenance of 28 Global Navigation Satellite System (GNSS) reference stations across Australia and New Zealand.
Av-Comm Managing Director Michael Cratt said he expected over 100 local businesses to be engaged under the project, with Av-Comm alone creating 50 new jobs in construction and maintenance of the new infrastructure.
"We are excited to be partnering with Lockheed Martin Australia on this ground-breaking project that will unlock so many benefits for Australia's emergency services, transport and aviation industries, as well as allow the development of autonomous vehicles," Mr Cratt said.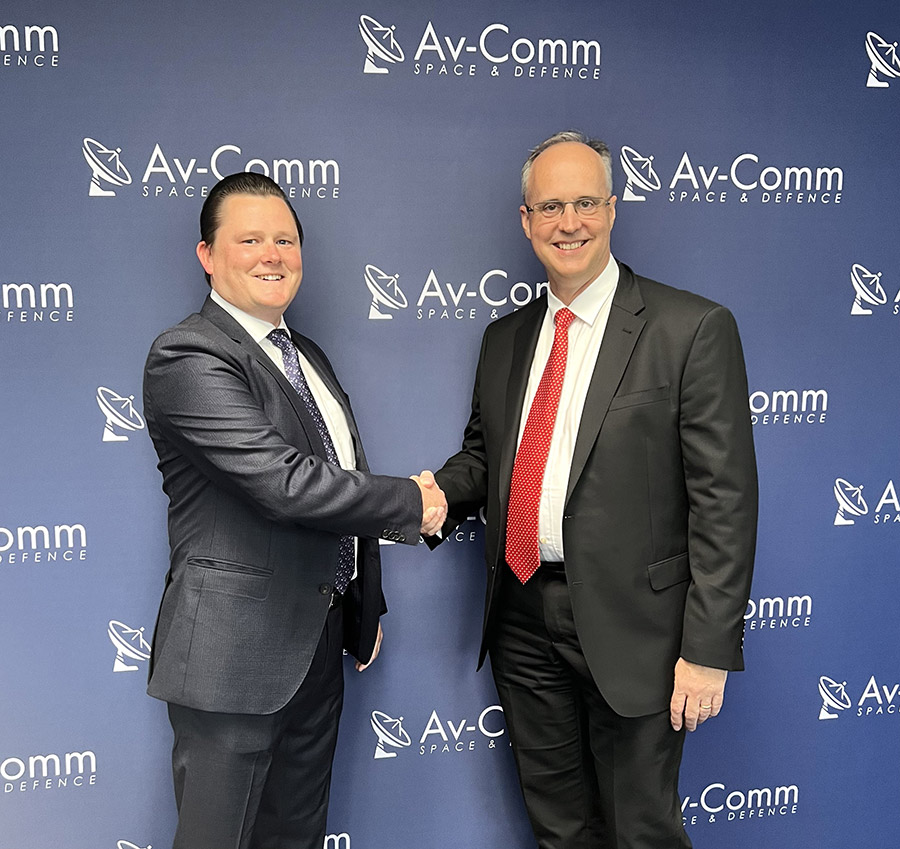 "It's a real vote of confidence in Av-Comm's ground segment engineering and project management capability, and importantly it will mean we can further develop space-related manufacturing and maintenance here in Australia," he said.
Lockheed Martin Australia's Regional Director for Space, David Ball said, "with the increasing demand for space systems and services, our company is committed to growing a long-term and sustainable space presence in Australia. We are proud to be partnering with Av-Comm, an Australian second-generation, family-operated business with local manufacturing experience."
SouthPAN is a joint initiative of the Australian and New Zealand governments to provide Satellite-Based Augmentation System (SBAS) services spanning the region. Once fully operational the SBAS system will improve locational accuracy for users from around 10 metres to as little as 10 centimetres. "Australia's sovereign satellite ground segment provider" avcomm.com.au +61 2 9939 4377 Unit 24, 9 Powells Road, Brookvale, NSW 2100, Australia ABN: 61 002 174 478
The Australian arm of global satellite technology leader Lockheed Martin was selected in September 2022 by Geoscience Australia to deliver the next-generation service under a $1.18 billion, 19-year contract.