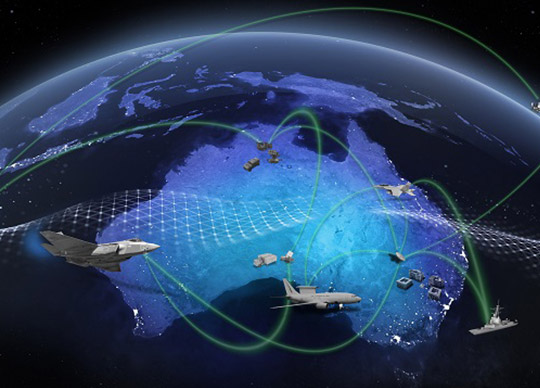 Lockheed Martin says it welcomes the announcement by the Department of Defence on being selected as the strategic partner to steward AIR6500 Phase 1 (AIR6500-1).
AIR6500-1 will provide the Australian Defence Force (ADF) with a Joint Air Battle Management System (JABMS) that will form the ground-breaking architecture at the core of the ADF's future Integrated Air and Missile Defence (IAMD) capability.
This first-of-its-kind system will provide greater situational awareness and defence against increasingly advanced air and missile threats, as well as give the ADF increased levels of interoperability with the United States and allied partners.
"We are honoured to be selected as the trusted strategic partner to lead and deliver this important sovereign capability, in partnership with Australian industry, to the Australian Defence Force," said Stephanie C. Hill, executive vice president, Lockheed Martin Rotary and Mission Systems.
"Australia's AIR6500-1 program is truly transformational. It will set the blueprint for future military Joint All-Domain Operations across the globe." She added, "This critical capability will allow the ADF to leverage information from across all domains at greater speeds, with better accuracy and at a greater scale than it is capable of today."
Since 2015, Lockheed Martin Australia has been highly dedicated to supporting ADF's vision to transform into a fully integrated and IAMD capable force through AIR6500-1.
"Lockheed Martin is deeply committed to being the ADF's trusted, long-term sovereign partner for AIR6500-1. To deliver on this key strategic national endeavour, we are leveraging our vast experience delivering battle-proven Integrated Air and Missile Defence systems and harnessing the full might of Australian industry to build a sovereign 21st Century Security capability trusted to defend Australia and its national interests now and, in the future," said Warren McDonald, chief executive, Lockheed Martin Australia and New Zealand.
"This approach will ensure Australian small to medium enterprises have 'box seats' in the global supply chain. The Integrated Air and Missile Defence sovereign technologies being created in Australia today will be exported to the world in the future – unlocking a $83B export market for Australia's defence industry."
McDonald added, "We recognise a team approach is vital to the success of AIR6500-1 in building a sovereign Australian IAMD capability, therefore moving forward on program execution the majority of the program workshare will be allocated across Australian industry."