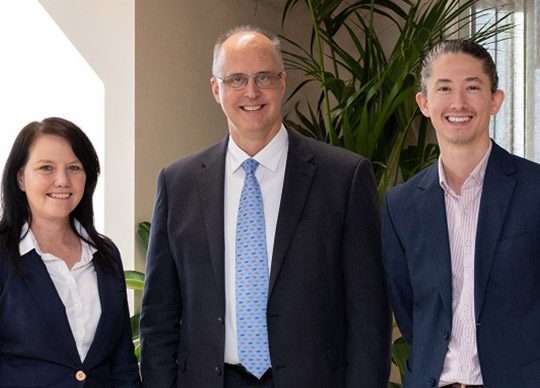 Lockheed Martin Australia has appointed Toni-Anne Munn as Deputy Program Director for JP9102.
Following its selection as the preferred bidder for the multi-billion-dollar Project JP9102, Lockheed Martin Australia has permanently filled the new position to bolster the company's Australian-centred leadership team.
The role will also facilitate further growth in the region, as the company prepares for the execution phase of the project.
Expressing his confidence in the appointment, David Ball, Regional Director for Australia and New Zealand, Lockheed Martin Australia Space, said, "We are delighted to welcome Toni-Anne to the team. Her proven track record of delivering major complex defence programs will be pivotal to the success of JP9102 and the management of our existing communications portfolio."
Ball added: "With her innovative project leadership skills and comprehensive understanding of industry, Toni-Anne will be instrumental in realising Lockheed Martin Australia's vision for a resilient and self-reliant national space sector."
Munn brings some 20 years of experience to the role working in program management across major defence and telecommunications projects. Reporting to JP9102 Program Director Chris Jewell, Munn will collaborate closely with Defence and program industry partners, splitting her time predominantly between Canberra and Melbourne.
"I'm excited to join Lockheed Martin Australia during a critical time for both the company and our nation's space industry," said Munn. "I am eager to contribute to the success of JP9102 and uphold Lockheed Martin Australia's commitment to meet the needs of the Commonwealth through excellence in program delivery and sustainment.
"Leveraging Lockheed Martin's rich heritage and unrivalled capability in space, my focus will be on enhancing operational efficiency, developing our team's capabilities, and remaining on the forefront of technological innovation, all to benefit our customer," added Munn.
In conjunction with her appointment, Lockheed Martin announced it has leased office space in the heart of Melbourne's central business district.
This move forms part of the company's approach to establish Victoria as the engineering and technical hub for JP9102. It builds on Lockheed Martin's existing presence in Victoria, which includes research and development laboratory STELaRLab in Melbourne.
Remarking on Lockheed Martin's commitment to supporting the growth of Australian space capabilities, JP9102 Program Director Chris Jewell said, "The new space will house our growing team, the beginning of what will become a 200-strong Victorian workforce. It is a further demonstration of our commitment to providing Defence the best possible sovereign military satellite communications system through JP9102."
As the preferred bidder, Lockheed Martin Australia has progressed to the next stage of the Defence procurement process, which includes engaging in collaborative tender clarification and improvement activities.