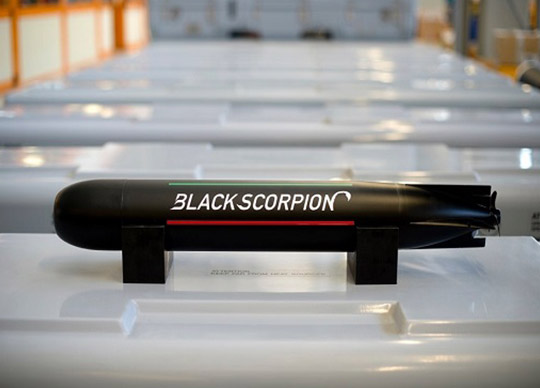 Kraken Technology Group (KTG) has announced the signing of a partnership agreement with Leonardo.
The partnership reflects several areas of collaboration and development starting with the integration of Leonardo's Black Scorpion mini-torpedo system into the K50 KRAKEN platform to enhance its sub-surface domain capability.
The collaboration continues with the opportunity to integrate a broader range of Leonardo systems into future Kraken platforms, including LIONFISH® to provide defence and Anti-Surface Warfare (ASuW) capability.
The company says the K50 KRAKEN is a first-of-its-kind, fully-integrated, maritime precision engagement fast-boat platform, designed to provide effective swarmed-strike response to littoral water threats. The K50 is heavily weaponised, combining the latest defence and maritime technologies to best effect in the protection of sovereign green-water infrastructure and interests.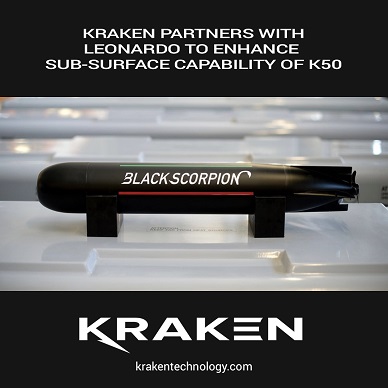 Kraken says the Black Scorpion is a cost-effective and highly-flexible technology designed to facilitate the engagement of sub-surface threats in challenging operational scenarios, while LIONFISH is Leonardo's lightweight and compact new family of small calibre naval turrets, usable in a broad set of applications and available in both 12.7mm and 20mm versions.
"Teaming with Leonardo and integrating their market leading defence systems will unlock yet another dimension in Kraken's ability to effectively counter multi-domain threats above and below surface." said Mal Crease, Founder and CEO of Kraken Technology Group.