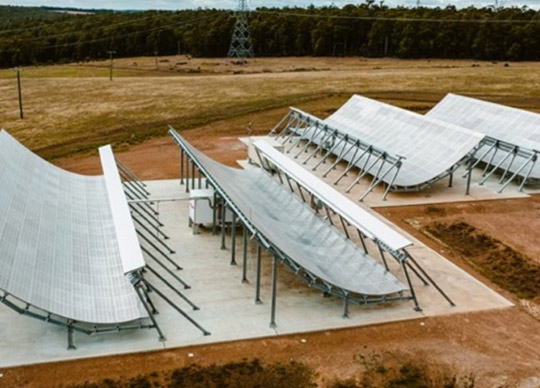 LeoLabs has announced the commissioning of the LeoLabs West Australian Space Radar (WASR).
The Commissioning Ceremony, hosted by LeoLabs Australia, will be attended by LeoLabs leadership and international guests, federal and state politicians, local elders and community leaders, as well as members of the Australian Space Agency and the Australian Defence Force.
LeoLabs announced its plans to build its sixth radar site near Bunbury in Western Australia in October 2021. Site work began in April 2022 with construction finishing in November and operational testing completed in December.
The US manufactured radars were assembled by a consortium of local Australian companies under the supervision of LeoLabs Australia.
Despite the COVID pandemic, local engineering companies were able to complete the project in eight months.
"Australia is now host to a landmark in the world of space safety," said Dan Ceperley, CEO of LeoLabs. "At LeoLabs we are honored and humbled to be a part of the Australian space ecosystem and to have found so many supporters and partners in Australia."
Joe Northover, Senior Loreman for the Beelagu Wilman within the Bibbulmann nation, welcomed LeoLabs to Wilman Noongar country and acknowledged the radar's important role in looking after 'sky country', which the First Nations people of Australia have been observing for tens of thousands of years as the world's first astronomers.
The WASR site hosts two S-band active phased array radars that add critical surveillance capability for the Southern Hemisphere.
In collaboration with the LeoLabs Kiwi Space Radar in the South Island of New Zealand, this site will enable superior tracking and monitoring of median to high inclination resident space objects in LEO in the heart of the Indo Pacific region.
The two radar sites will also increase LeoLabs capacity to discover new objects, including lethal, small debris that are currently non-trackable.
Finally, with the addition of this new radar site, LeoLabs' network has grown to include 10 independent radars across six operational sites, with plans to expand further in 2023 and 2024.