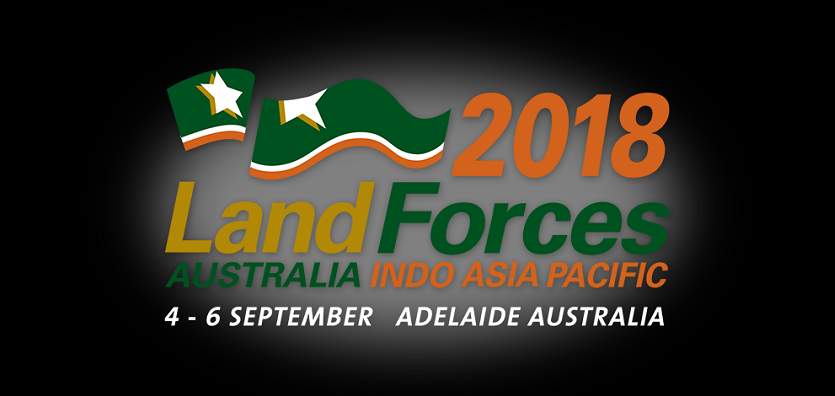 Eighteen Australian defence innovators, including four Young Innovators, have been shortlisted for the LAND FORCES 2018 Industry Innovation Awards from a record 31 entries.
Shortlisted entries cover the spectrum of defence capability, from Skyborne Technologies' Cerberus armed Unmanned Aerial System to Boeing's Currawong Battlespace Management System, DST Group's Black Canary toxic threat warning system and Greyscan Limited's explosive trace detector.
The Awards, in six categories, will be announced at the Land Forces 2018 Theatrette in Exhibition
Hall 4 of the Adelaide Convention Centre at 4.15pm on Wednesday 5 September. They include:
Land Forces 2018 National Innovation Award
Land Forces 2018 SME Innovation Grant
Land Forces 2018 Young Innovator Scholarship
Land Forces 2018 Innovation Award for Combat Equipment and Mobility
Land Forces 2018 Innovation Award for Intelligence, Surveillance and Reconnaissance (ISR) and Cyber
Land Forces 2018 Innovation Award for Autonomous and Unmanned Systems
All Award winners will receive a trophy, while the winners of the SME Innovation Grant and the Young Innovator Scholarship will receive cheques for $15,000 each. All 18 Australian innovators shortlisted for the Innovation Awards will be featured at Land Forces 2018 in a dedicated Innovation Awards Showcase.
LAND FORCES 2018 CEO Ian Honnery said the record number of entries was encouraging for industry.
"This record number of entries reflects recent greater focus on Australian innovation from industry, Defence and government," Mr Honnery said. "New policies and systems are now ensuring that more
great Australian research and development is seeing the light of day as tangible products and services, which helps ensure the future of our defence industry."
LAND FORCES 2018 Innovation Awards Shortlist
Blue Zone Group (NSW) – Z‐Boat Marine ISR platform for Army
Boeing Defence Australia Limited (QLD) ‐ Currawong Battlespace Management System
Cogito Group Pty Limited (ACT) ‐ Jellyfish cyber security system
DMTC Limited (VIC) ‐ Nplex MCM diagnosis system
DroneShield Limited (NSW) ‐ DroneGun Tactical
DST Group (ACT) ‐ Black Canary toxic threat warning system
GaardTech (QLD) ‐ 3D TARGETS systems
GreyScan Pty Limited (VIC) ‐ GreyScan ETD‐100 Explosive Trace Detector
Intelligent Security Integration Australia Pty Limited (VIC) ‐ Rapid Scout surveillance system
JAR Aerospace Pty Limited (NSW) ‐ IRIS UAV system
L3 Micreo Pty Limited (QLD) ‐ SILVERSHIELD EW system
ONETIDE Modular Systems (WA) – Mobile Microgrid
Skyborne Technologies (QLD) ‐ Cerberus armed UAS
Titomic Limited (VIC) – Ruggedised TUAV
LAND FORCES 2018 Young Innovator Award Shortlist
Mr Angus Bean            Droneshield Limited (NSW)
Mr Steve Linforth        University of Melbourne (VIC)
Mr Taylor Thomas       JAR Aerospace (NSW)
Mr Joshua Wilson        Skyborne Technologies (QLD)
The Land Forces 2018 Exposition will be held at the Adelaide Exhibition Centre from 4 to 6 September 2018 and is supported by the Australian Defence Force, in particular the Australian Army, the Defence Science & Technology Group and the Department of Defence's Capability Acquisition and Sustainment Group (CASG).