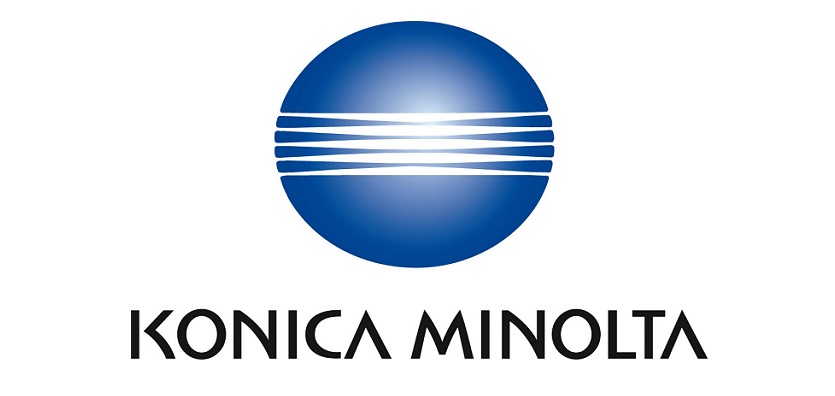 Konica Minolta has partnered with Mobile Industrial Robots (MiR), a leading manufacturer of collaborative mobile robots, to bring a greater level of automation to its clients in Australia.
MiR manufactures robots that help companies increase the efficiency of their operations. These robots are used by companies to transport trolleys and goods in the manufacturing sector and move pallets in the distribution industry. Built-in sensors and cameras combine with market-leading technology so the mobile robot can collaborate safely with humans. No cages or designated human or robot areas are required.
Martin Keetels, National Manager of Robotics and Innovation, Konica Minolta, said, "Innovation and automation have a significant role to play in manufacturing and distribution environments in Australia. Konica Minolta is excited to bring another level of automation to its customers.
"With Australian businesses requiring greater efficiency to remain competitive in the region, and globally clients are beginning to demand robotic technology. Robotics will be a growth and productivity engine of Australia's future economy. With more than 150 service engineers in-house and the equivalent number in the channel that can potentially service robots, Konica Minolta is in a unique position to prepare our clients for the workplace of the future."
The partnership was made official on a recent visit by Martin Keetels to MiR's Headquarters in Odense, Denmark. MiR CEO Thomas Visiti hosted Martin Keetels throughout a two-day visit to the innovative facility.
Martin Keetels said, "I was incredibly impressed by the calibre of MiR's management team and the market-leading robots. It's a great combination to find in a partner and we are excited by what the future holds.
"Konica Minolta is committed to continued investment in this space through partnerships and by developing internal resources to deliver the best outcomes for its customers. Konica Minolta's role is to work with robotics companies to support their growth by harnessing its capabilities of distribution, services, and maintenance while our partners continue designing, manufacturing, and supplying the robots.
"Konica Minolta's robotics capability is just beginning with MiR with many opportunities to extend across different industries and applications in the future."
Click here to view the latest information on robotics.
About Mobile Industrial Robots
Mobile Industrial Robots (MiR) develops and markets the industry's most advanced line of collaborative and safe autonomous mobile robots (AMRs) that quickly, easily and cost effectively manage internal logistics, freeing employees for higher-value activities. Hundreds of mid-sized through large multinational manufacturers, along with several hospitals and nurseries around the world, have already installed MiR's innovative robots. MiR has quickly established a global distribution network in more than 40 countries, with regional offices in New York, San Diego, Singapore, Dortmund, Barcelona and Shanghai. MiR has grown quickly since its founding in 2013, with sales rising by 500% from 2015 to 2016, and 300% from 2016 to 2017. Founded and run by experienced Danish robotics industry professionals, MiR is headquartered in Odense, Denmark. For more information, visit http://www.mobile-industrialrobots.com
About Konica Minolta
Konica Minolta is a global provider of integrated business solutions that delivers innovation through digital manufacturing and automation solutions. Through our business activities, we strive to contribute to society. We offer a wide range of leading solutions that helping manufacturers improve efficiency, deliver advanced products to their market faster, and improve workflows through automation, integration and collaboration.
Partnering with 3D Systems, our 3D Solutions covers the widest range of 3D technologies, materials, and manufacturing applications in Australia. Our range of autonomous mobile robots and smart systems from Mobile Industrial Robots delivers enhanced efficiencies for lean and agile environments, through a safe and scalable platform. Konica Minolta Australia delivers industry leading professional support and financial services, through both our global infrastructure, and our wide local network of offices and dealers.
For more information: konicaminolta.com.au/home