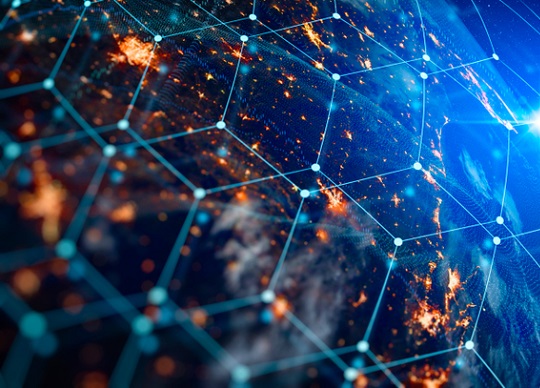 Kleos Space has provided a market update for the quarter ending 31 March 2021 (Q1 2021).
Commenting on the company's progress over Q1 2021, Kleos Space CEO Andy Bowyer said, "Kleos has had a productive start to 2021, with in-orbit commissioning and testing of our Scouting Mission satellites as well as the development of the complex data processing and subscriber management systems required to fulfil our contracts ahead of data delivery and revenues in Q2 2021, and progressing the development and launch of our second and third satellite clusters. Our growing constellation increases the capability and value of our geospatial data products, improving coverage over multiple key areas of interest to generate new datasets and tiered licensing options for subscribers.
In addition to our technical progress, we remain focused on commercialisation as we transition to our operational model of a Data-as-a-Service provider with scalable recurring revenues. Data delivery from our Scouting Mission satellites will provide us with an initial data product and we are continuing to build our subscriber pipeline. We have a large, and growing, addressable market with overall geospatial technologies expected to reach $549 billion[1] by 2025. Our independent intelligence data provides governments and commercial entities with intelligence, surveillance and reconnaissance (ISR) capabilities, enhancing the detection of illegal activity such as border and security challenges, piracy, drug smuggling and illegal fishing and providing a level of access hitherto unavailable to most of the defence and security sector worldwide.
Demand for our global maritime intelligence data is being driven by the high financial, societal and environmental costs of illegal activity at sea, and the ongoing challenges of policing large coastlines and international waters. Our global geolocation data can be used to validate or tip and cue other government or commercial datasets and has broad applications within defence and security, maritime intelligence, insurance, regulatory and environmental sectors."
COMMERCIAL PROGRESS
Kleos is now putting evaluation and initial integration contracts in place with dozens of customers and integrator partners around the world to prepare for the initial delivery of data from KSM1.  These contracts include extensions that can be exercised after an evaluation period with a subscription pricing agreement.  The Company is also starting to see multiple governments and other customer organizations start to develop and issue RFI's and RFP's that include requirements for the collection and analysis of RF data.  We continue to see strong interest in evaluating Kleos data from defence entities, naval forces, coast guard and border control agencies, as well as national security agencies in many countries.
Distribution agreement with Carahsoft
In April, Kleos' US subsidiary signed a multi-year distribution agreement with leading US Government IT solutions provider Carahsoft Technology Corporation. The agreement provides Kleos with direct access to Carahsoft's US federal, state and local government contracts, including the General Services Administration schedule, NASA's Solution for Enterprise-Wide Procurement (SEWP), Federal Information Technology Acquisition (FITARA), and ITES-SW2 – which supplies enterprise IT infrastructure for the US Army and Department of Defence.
Kleos Space CRO Eric von Eckartsberg said, "Globally, the US is the largest market for Geospatial Intelligence and Reconnaissance data and we are actively targeting more than 30 Government customers in the region. Our partnership with Carahsoft, one of the most successful technology providers in the country, will enable our independent geolocation data to be incorporated into solutions for multiple US government sectors."
DATA-AS-A-SERVICE METRICS
Kleos' radio frequency geolocation data will be sold as-a-service with qualified governments and commercial entities able to purchase single user, team, or enterprise data licenses. The data-as-a-service business model enables Kleos to effectively service a large and growing subscriber base without significantly increasing base operational expenses.
Kleos will initially introduce new subscribers using data sourced from its four Scouting Mission satellites. As the company launches new satellite clusters, subscribers will be able to increase the 'areas of interest' they can access as well as reduce revisit rates over these areas by purchasing data from more clusters. This approach will facilitate the increase of potential monthly revenue from existing subscribers. Subscribers will be able to access Kleos' data, however, they will not own it, with shareability and historical data access costing users more.
Like SaaS (Software as a Service) companies, Kleos' Data-as-a-Service business model will generate recurring revenue.  The Company's initial commercialization strategy is to allow subscribers to evaluate the Company's data and services at an introductory price representing a fraction of the full monthly cost.
The Company has already entered into contracts, agreements and discussions with subscribers from the pipeline of 160+ opportunities to evaluate its data and services, and is targeted to have 50 active subscribers (being subscribers who have completed the evaluation phase and entered into contracts at commercial rates) by year end.
Subject to completion of the commissioning of the Scouting Mission, launch and commissioning of the Company's second cluster (anticipated in mid-2021) and pricing at commercial rates for its launch of (initial) data products following successful customer evaluations, the Company's targeted annualized revenue entering into 2022 is approximately US$7m ( Average revenue per active subscriber of US$140,000 per annum).
With the launch of the Company's third cluster (which is expected to occur in late 2021), the Company is positioned to capture both a greater number of subscribers and increased average pricing as its datasets expand in 2022. The number of subscribers and average pricing are both projected to continue increasing for enhanced data products following further constellation expansion.
First satellite cluster, Kleos Scouting Mission (KSM1) at milestone
The KSM1 cluster of satellites:
Are transitioning from GomSpace commissioning, test, and calibration to their operational state with Kleos Mission Operations Team.
Formation in transition from that used for systems commissioning to the operational formation (note; the formation of the satellites is not static; they are in constant motion in relation to each other)
Polar Vigilance satellites pass Integration Readiness Review
The development of the second Kleos satellite cluster, the Polar Vigilance Mission (KSF1), is on track for a mid-2021 SpaceX launch after successfully completing Integration Readiness Review, and the satellites start the build process with satellite builder ISISPACE.
The four Polar Vigilance nanosatellites are in the assembly and testing phase in preparation for final acceptance. Kleos' satellites will then be delivered to the launch site for integration into the SpaceX Falcon 9 launch vehicle.
The KSF1 Polar Vigilance Mission satellites are scheduled for a mid-2021 launch onboard a SpaceX Falcon 9, under a rideshare contract with Spaceflight Inc. The KSF1 satellites will launch into a 500-600km Sun Synchronous orbit, increasing Kleos' coverage to the north and south of the 37° inclination of the Scouting Mission satellites.
Kleos Space CTO Miles Ashcroft said, "Development of the KSF1 cluster is progressing at an incredible pace with delivery to site planned for the end of May. Kleos is leveraging the experience and enthusiasm of its satellite builder, Netherlands-basedISISPACE, to develop and deliver quickly as well as improve hardware and software capability. We are growing our constellation rapidly in 2021 with a further cluster scheduled for launch towards the end of the year. Every satellite cluster launched increases the ground covered and the time covered, thus, the value of our radio frequency geolocation data increases, enabling tiered subscription licences for governments and commercial entities to be offered."
Third satellite cluster development in progress scheduled for end 2021 launch
Kleos & Innovative Solutions in Space B.V. (ISISPACE) have developed the design specification and are constructing the end to end programme to build and support, the Polar Patrol Mission (KSF2) (ISISPACE are also currently building Polar Vigilance satellites (KSF1)), that are booked on a SpaceX Falcon 9 launch scheduled for end 2021 under contract with rideshare provider Spaceflight Inc. growing the constellation further.
The four KSF2 Polar Patrol Mission satellites will launch into a 500-600km Sun Synchronous orbit, complementing KSM1 and KSF1 satellite clusters increasing cover of areas of interest.
OUTLOOK
In the coming quarter, Kleos will commence generating early adopter subscription revenues from the release of its initial data products, further supporting the company's existing cash and equivalents balance of EUR5.7 million (A$8.7 million).
Development of the company's second and third satellite clusters remain on track, targeting mid-2021 and December 2021 launches, respectively. These launches will increase Kleos' product offering, with the company targeting 50 data subscribers by the end of 2021.