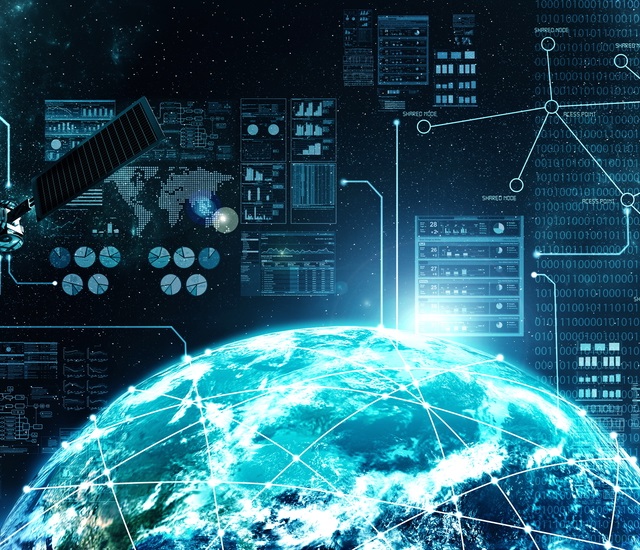 Highlights:
Successful Scouting Mission (KSM1) launch 
In-orbit commissioning of all four Scouting Mission satellites nearing completion
Secured A$19 million to progress development and launch of next clusters of satellites – Polar Vigilance Mission (KSF1) and Polar Patrol Mission (KSF2)
Polar Vigilance Mission, at key technical milestone ahead of mid-2021 launch
New corporate structure with key executive appointments to drive revenues
New US engineering office in Denver, Colorado
Potential customer pipeline grows to over 160 with continued demand for Kleos' radio frequency geolocation data
Multiple South and Latin American agreements signed 
Kleos Space provided the following update for the quarter ending 31 December 2020.
Commenting on the company's progress over Q4 2020, Kleos Space CEO Andy Bowyer said, "The last quarter has been transformational for the business, with Kleos making significant technical and commercial progress in the execution of its business plan, including the successful launch of our initial Scouting Mission satellites. With the successful commissioning of the initial satellites soon to be completed, the business will transition from its R&D engineering origins into a sales-focused company delivering an essential data product that addresses real-world maritime challenges, including piracy, drug and people smuggling and illegal fishing.
"As we prepare for data collection from our Scouting Mission satellites, we continue to progress the technical development and design of the second and third satellite clusters in the constellation. These satellites will complement the coverage of our Scouting Mission satellites, additional revisit rates over crucial maritime areas, enhancing our data offering and providing new higher-value, income-generating licensing options for our customers.
"To service our growing commercial pipeline, we have implemented a new corporate structure with key global executives appointed to ensure we have the processes, procedures and people in place to meet the opportunity"
Successful Scouting Mission (KSM1) launch
In November 2020, Kleos' initial Scouting Mission satellites (KSM1) were successfully launched from the Satish Dhawan Space Centre in Chennai, India, aboard PSLV C49. The four satellites are in a healthy condition, all communicating with the ground stations and successfully completing many elements of commissioning.  Once on-orbit commissioning of the satellites is complete, operational control will be transferred to Missions Operations, and implementation of the software and algorithms on the ground to process and supply data to customers will begin.
Second satellite cluster (KSF1) at key milestone, on track for launch in mid-2021
Post quarter, Kleos' Polar Vigilance Mission (KSF1) satellites are at a key development milestone; Critical Design Review (CDR). The CDR ensures the satellites be assembled, validated and tested and confirms they meet designed performance, cost, schedule, and risk requirements.
The KSF1 Polar Vigilance Mission satellites are scheduled for a mid-2021 launch on board a SpaceX Falcon 9, under a rideshare contract with Spaceflight Inc approximately seven months since the launch of the Scouting Mission. The satellites will launch into a 500km Sun Synchronous Orbit, complementing Kleos' Scouting Mission satellites.
Third satellite cluster (KSF2) development in progress
In parallel, Kleos is progressing the concept of its third satellite cluster for the Polar Patrol Mission. The satellites are targeted to have enhanced capability, enabling further data sets to be collected increasing the number of data products that can be sold.
Commercial Progress
Chilean Air Force – Kleos entered into a three-month collaboration agreement with Fuerza Aérea de Chile (Chilean Air Force) to test and analyse radio frequency geospatial data from Kleos' Scouting Mission satellites.
Procalculo Prosis – Exclusive Territory Agent for Colombia and Panama Government users. Under the initial two-year agreement, Procalculo Prosis will exclusively promote and sell Kleos' data products to government customers in Colombia and Panama and non-exclusively to other users in the region.
Geomática Soluciones S.A.C. – Agreement allows Geomática to leverage the radio-frequency reconnaissance data-as-a-service (DaaS) captured by Kleos to provide its end customers with additional insights for their intelligence requirements in the maritime security domain.
Ecuador Atlantis SIM – Exclusive Territory Agent for Ecuador. Kleos is poised to provide further international RF reconnaissance with the engagement of Atlantis SIM to enhance support to Ecuador Defence and Border Services.
Kleos has a strong customer pipeline of more than 160 government and commercial entities across the USA, UK, EU, Latin and South America, Middle East, South Pacific and Australia. Around 25 percent of these entities are resellers / channel partners, providing Kleos with cost-effective access to an even greater range of markets and customers.
Kleos' radio frequency maritime intelligence data is sold under a DaaS business model with customers able to purchase single user, team or enterprise data licenses. In many ways similar to Software as a Service (SaaS) business models, Kleos will be able to scale to service a large customer base without requiring a significant increase in base opex costs.
Kleos is also implementing a more frictionless ordering and data provision service in a highly secure environment. The service will meet the compliance needs of its customers as well as allow customers to access their data needs in an efficient and secure way that aligns more with SaaS provision than traditional satellite industry standards.
As Kleos builds its constellation of satellite clusters, customers will be able to opt for a data subscription licence that meets their needs. Early adopter customers may opt to only access data from the first satellites, while providers of essential services to government departments that require near real-time intelligence will need to purchase data from multiple clusters.
New senior executive appointments, US engineering office 
Kleos has strengthened its senior executive team to drive growth, appointing Heribert Krämer as Chief Operating Officer and Eric von Eckartsberg as Chief Revenue Officer.
Heribert Krämer is a highly qualified and multi-lingual COO with extensive experience in operations management, change management and business transformation. Previous senior leadership roles across Luxembourg, Switzerland and Canada include APUS Solutions Sarl, RBC Investor & Treasury Services S.A, ABN AMRO Asset Management NV and Otimo Business Solutions Sarl.
Eric von Eckartsberg will be responsible for Kleos' global sales, the business development and sales teams as well as strategic customer partnerships. He brings an extensive background leading rapid growth in international sales and business development teams within the defence and intelligence sectors. Eric's extensive industry expertise includes senior leadership roles at satellite imagery and geospatial services providers Maxar Corporation and Vricon Inc, network security analytics platform RedSeal Networks, and advanced AI and text analytics software company Basis Technology Corp.
The company has also expanded its sales team with the appointment of Product Manager Guillermo Gutierrez and Sales Executive Alex Johnson, both based in the US.
Commenting on his recent appointment, Eric von Eckartsberg said: "It's a very exciting time to be joining Kleos, and it is clear from our current engagement with the market that there is strong interest in our RF reconnaissance data from a wide variety of potential customers. As the company prepares to commence delivery of our Scouting Mission data, we are working with interested parties to sign initial licensing agreements to enable data access as soon as it is available via the Kleos API. This initial list of key customers includes important government agencies in the US, Europe, and Asia as well as a number of prominent integrators and leading analytic platform developers.
"Integrators and systems vendors will use Kleos' data to enhance their own product offerings to end-user agencies and companies. These first integrations will then expose Kleos' data to end-users in multiple markets for testing and evaluation in operational environments. Our initial deployments with integrators and systems vendors will provide Kleos with deeper insight into customer analytic environments and operational requirements, which will in turn inform future product and collection development for upcoming Kleos missions. We are also adding resellers in key markets where Kleos can leverage local know how and customer access to generate new customer sales.
"Our go-to-market strategy will continue to focus on enabling advanced analytic systems, tipping and queuing, and other ISR platforms to leverage our RF geolocation data to provide customers with insight into marine and other activity that remains out of reach for conventional ISR systems.  We will also work directly with key customers in government agencies around the world, who are looking to integrate RF geolocation data into existing and future ISR platforms to support a wide variety of civilian and military use cases.
"We are encouraged not only by the strong showing of interest from the market, but also with the engagement of integration and analytic platform partners, which we believe will help demonstrate the value of RF geolocation data in solving end-user challenges,
Shareholder update from Chair Peter Round
Commenting on Kleos' operational progress over the quarter, Chairman Air Commodore Peter Round explained the position of the company at a pivotal point in its development.
"It's been a productive quarter for Kleos – one where we overcame all the challenges and launched our first satellites into space. There is nothing more exciting than watching a launch when your own satellites are on board and I hope that every one of our shareholders had the opportunity to see it for themselves.
"We now have created a global sales force with presence in USA, Latin America, UK, and Luxembourg and we have a strategic partnership in Australia. It is this wide coverage and the opportunity to take advantage of a reliable and trusted product that makes Kleos so special.
"I'd like to thank all of Kleos' employees for their immense contribution and our wonderful shareholders for continuing with us on this exciting journey. The entry into space was just a beginning and there is so much more to come."