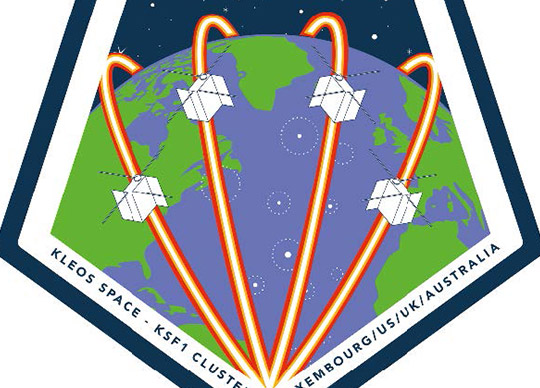 Kleos Space continues to execute on its path towards commercialisation, including technical validation and delivery of data from the Scouting Mission satellites and successfully launching its Polar Vigilance Mission satellites. The company has released the attached quarterly update to the market this morning.
Highlights:
Satellite technology now de-risked with data collection performance validated, satellite capability exceeding expectations.
Partnership established with Japan Space Imaging Corporation.
Second cluster, the Polar Vigilance Mission, successfully launched, in-orbit commissioning of the satellites commenced.
Early adopter customers receiving, and utilising data collected by Scouting Mission (KSM1) satellites.
Pipeline of over 160 accredited prospects including defence entities, naval forces, coast guard, border control agencies, and national security agencies in many countries.
Significant scaling of revenue anticipated over coming quarters.
Third satellite cluster, Polar Patrol Mission (KSF2), development on track for a late 2021 launch onboard a SpaceX Falcon 9.
Co-founder Miles Ashcroft appointed Chief Innovation Officer, leading research and product innovation.
Chair Peter Round to transition to solely operational role within 12 months.
US-based business leader James A. Quella appointed to Advisory Board.
In Q2, Kleos began distributing data to early adopter customers. Evaluation and initial contracts are in place with >40 customers from our geographically diverse pipeline of government and commercial entities. Early customers will access and evaluate Kleos' data at an introductory price, before converting to standard commercial pricing. Growth in revenues at commercial rates are expected to commence in Q3 & Q4 alongside the higher-value datasets following commissioning of the Polar Vigilance satellites.
Sold-as-a-service, governments and commercial entities can access Kleos' geolocation intelligence data via single user, team, or enterprise licenses. Kleos' data-as-a-service business model facilitates scalable recurring revenue, providing future revenue surety for the Company. Kleos is targeting 50 active data customers by the end of 2021, with annualised revenue of approximately US$7m.
As Kleos builds out the constellation, subscribers will be able to purchase additional data from specific areas of interest. Each satellite launch will generate higher-value datasets and increase the potential revenue contribution from existing subscribers. Customers pay for a licence to access the data not to own the data therefore all intellectual property and historical datasets remain with Kleos.
During the quarter, Kleos Scouting Mission (KSM1), the World's first four satellite cluster flown in a formation targeting a precision geolocation capability:
Technology de-risked, data collection validated and exceeding expectations, with the satellites providing exceptional signal performance.
Entered operational formation (note: the formation of the satellites is not static; they are in constant motion in relation to each other).
Commenced delivering test data to early adopter customers.
Facilitated Kleos continued development of its space and ground segments and processes that will exploited across the planned constellation.
Vigilance Mission – Second Satellite Cluster
Towards the end of the quarter, Kleos successfully launched its Polar Vigilance Mission satellites (KSF1) from Cape Canaveral in Florida aboard the Spaceflight SXRS-5/SpaceX Transporter-2 Mission. Launched into a 525km Sun Synchronous orbit, Kleos' second satellite cluster establishes the Company's coverage to the North and South of its Scouting Mission.
Kleos' operations team has established contact with all four Polar Vigilance satellites and in-orbit commissioning has commenced, which includes software and payload verification, uplink and downlink activation, antenna deployment, and manoeuvring the four satellites into operational formation.
Kleos Space CEO Andy Bowyer said, "Less than eight months after the launch of our Scouting Mission satellites, we now have our second satellite cluster in orbit. The Polar Vigilance satellites increase our global coverage and increase revisit rates over key areas of interest, creating higher-value data products and tiered subscription licenses. Each new satellite cluster will enhance the quality and quantity of our radio frequency reconnaissance data and we are targeting near continuous global revisit rates."
Polar Patrol Mission – Third Satellite Cluster
Kleos has engaged nanosatellite specialist Innovative Solutions in Space B.V. (ISISPACE) to build and support its four Polar Patrol Mission satellites (KSF2) – the Company's third satellite cluster. ISISPACE will provide a full turn-key solution from design and development through to launch integration and early orbit phase support.
The Polar Patrol satellites are scheduled to launch at the end of 2021 onboard a SpaceX Falcon 9 under a rideshare contract with Spaceflight Inc. Launching into a 500-600km Sun Synchronous orbit, the Polar Patrol Mission satellites will double Kleos' coverage over both poles and increase revisit rates over commercial areas of interest.