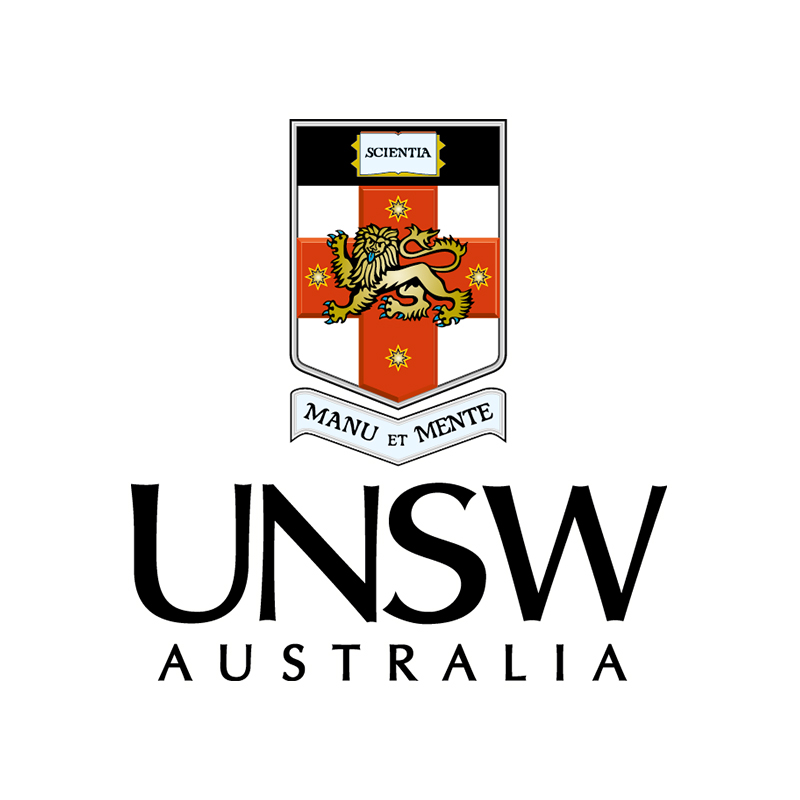 Open letter by leaders of leading robotics & AI companies is launched at the world's biggest artificial intelligence conference as UN delays meeting till later this year to discuss the robot arms race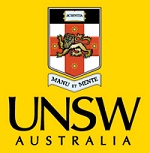 An open letter signed by 116 founders of robotics and artificial intelligence companies from 26 countries urges the United Nations to urgently address the challenge of lethal autonomous weapons (often called 'killer robots') and ban their use internationally.
A key organiser of the letter, Toby Walsh, Scientia Professor of Artificial Intelligence at the University of New South Wales in Sydney, released it at the opening of the International Joint Conference on Artificial Intelligence (IJCAI 2017) in Melbourne, the world's pre-eminent gathering of top experts in artificial intelligence (AI) and robotics. Walsh is a member of the IJCAI 2017's conference committee.
The open letter is the first time that AI and robotics companies have taken a joint stance on the issue. Previously, only a single company, Canada's Clearpath Robotics, had formally called for a ban on lethal autonomous weapons.
In December 2016, 123 member nations of the UN's Review Conference of the Convention on Conventional Weapons unanimously agreed to begin formal discussions on autonomous weapons. Of these, 19 have already called for an outright ban.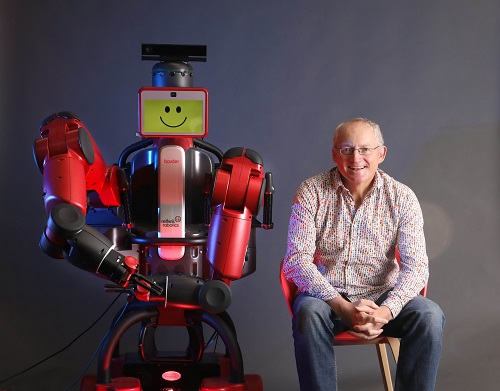 "Lethal autonomous weapons threaten to become the third revolution in warfare," the letter states. "Once developed, they will permit armed conflict to be fought at a scale greater than ever, and at timescales faster than humans can comprehend.
"These can be weapons of terror, weapons that despots and terrorists use against innocent populations, and weapons hacked to behave in undesirable ways. We do not have long to act. Once this Pandora's box is opened, it will be hard to close," it states, concluding with an urgent plea for the UN "to find a way to protect us all from these dangers."
Signatories of the 2017 letter include:
Elon Musk, founder of Tesla, SpaceX and OpenAI (USA)
Mustafa Suleyman, founder and Head of Applied AI at Google's DeepMind (UK)
Esben Østergaard, founder & CTO of Universal Robotics (Denmark)
Jerome Monceaux, founder of Aldebaran Robotics, makers of Nao and Pepper robots (France)
Jü​rgen Schmidhuber, leading deep learning expert and founder of Nnaisense (Switzerland)
Yoshua Bengio, leading deep learning expert and founder of Element AI (Canada)
Their companies employ tens of thousands of researchers, roboticists and engineers, are worth billions of dollars and cover the globe from North to South, East to West: Australia, Canada, China, Czech Republic, Denmark, Estonia, Finland, France, Germany, Iceland, India, Ireland, Italy, Japan, Mexico, Netherlands, Norway, Poland, Russia, Singapore, South Africa, Spain, Switzerland, UK, United Arab Emirates and USA.
Walsh is one of the organisers of the 2017 letter, as well as an earlier letter released in 2015 at the IJCAI conference in Buenos Aires, which warned of the dangers of autonomous weapons. The 2015 letter was signed by thousands of researchers in AI and robotics working in universities and research labs around the world, and was endorsed by British physicist Stephen Hawking, Apple  Co-founder Steve Wozniak and cognitive scientist Noam Chomsky, among others.
"Nearly every technology can be used for good and bad, and artificial intelligence is no different," said Walsh. "It can help tackle many of the pressing problems facing society today: inequality and poverty, the challenges posed by climate change and the ongoing global financial crisis. However, the same technology can also be used in autonomous weapons to industrialise war.
"We need to make decisions today choosing which of these futures we want. I strongly support the call by many humanitarian and other organisations for an UN ban on such weapons, similar to bans on chemical and other weapons," he added.
"Two years ago at this same conference, we released an open letter signed by thousands of researchers working in AI and robotics calling for such a ban. This helped push this issue up the agenda at the United Nations and begin formal talks. I am hopeful that this new letter, adding the support of the AI and robotics industry, will add urgency to the discussions at the UN that should have started today."
"The number of prominent companies and individuals who have signed this letter reinforces our warning that this is not a hypothetical scenario, but a very real, very pressing concern which needs immediate action," said Ryan Gariepy, founder & CTO of Clearpath Robotics, who was the first to sign.
"We should not lose sight of the fact that, unlike other potential manifestations of AI which still remain in the realm of science fiction, autonomous weapons systems are on the cusp of development right now and have a very real potential to cause significant harm to innocent people along with global instability," he added. "The development of lethal autonomous weapons systems is unwise, unethical and should be banned on an international scale."
Yoshua Bengio, founder of Element AI and a leading 'deep learning' expert, said: "I signed the open letter because the use of AI in autonomous weapons hurts my sense of ethics, would be likely to lead to a very dangerous escalation, because it would hurt the further development of AI's good applications, and because it is a matter that needs to be handled by the international community, similarly to what has been done in the past for some other morally wrong weapons (biological, chemical, nuclear)."
Stuart Russell, founder and Vice-President of Bayesian Logic, agreed: "Unless people want to see new weapons of mass destruction – in the form of vast swarms of lethal microdrones – spreading around the world, it's imperative to step up and support the United Nations' efforts to create a treaty banning lethal autonomous weapons. This is vital for national and international security."
DOWNLOADS AVAILABLE FOR MEDIA USE
Portraits: Photos of Toby Walsh with UNSW's Baxter Collaborative Robot, made by Rethink Robotics (a U.S. company founded by Australian Rodney Brooks). Credit: Grant Turner/UNSW.
Killer robots: Images of autonomous weapon systems currently in use or being developed.
The 2017 Open Letter: An open letter signed by 116 founders of robotics and artificial intelligence companies from 26 countries.
Media contacts:
Prof Toby Walsh | Professor of Artificial Intelligence, UNSW| 0424 325 167 | tw@cse.unsw.edu.au
BACKGROUND
The International Joint Conference on Artificial Intelligence (IJCAI) is the world's leading conference on artificial intelligence. It has been held every two years since 1969, and annually since 2015. It attracts around 2,000 of the best researchers working in AI from around the world. IJCAI 2017 is currently being held in Melbourne, Australia.
A news conference will be held at 11am on Monday 21 August 2017 to open the IJCAI 2017 conference in Banquet Room 201 of the Melbourne Exhibition and Conference Centre, where we will answer questions on the technical, legal and social challenges posed by autonomy especially in areas like the battlefield, and on the open letter. Address: 1 Convention Centre Pl, South Wharf VIC 3006.
To obtain a press pass to attend the IJCAI 2017 conference in Melbourne, please contact Vesna Sabljakovic-Fritz, IJCAI executive secretary, on sablja@dbai.tuwien.ac.at
Two years ago, at IJCAI 2015, more than 1,000 AI researchers released an open letter calling for a ban on lethal autonomous weapons. Signatories to this letter have now grown to over 17,000.
As part of Melbourne's Festival of Artificial Intelligence, there will be a public panel on Wednesday 23 August, 5.30 to 7.00pm, entitled, 'Killer robots: The end of war?'. The panel features Stuart Russel, Ugo Pagallo and Toby Walsh. This is part of AI Lounge, a conversation about artificial intelligence open to the public and media every night from 21 to 25 August 2017 (see http://tinyurl.com/ailounge)
Toby Walsh's new book, It's Alive!: Artificial Intelligence from the Logic Piano to Killer Robots, just published by Black Inc, covers the arguments for and against lethal autonomous weapons in detail.