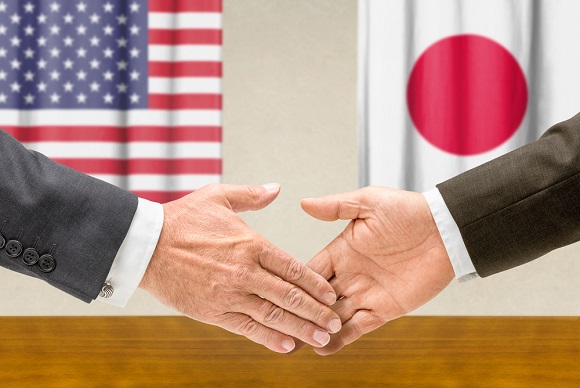 Written by Staff Writer.
Japan and the United States have signed a space cooperation agreement that was more than ten years in the making. On January 13, top officials from both countries signed the Framework Agreement for Cooperation in the Exploration and Use of Outer Space, including the Moon and Other Celestial Bodies, for Peaceful Purposes.
Signing the agreement on behalf of their governments was Japanese Foreign Affairs Minister Hayashi Yoshimasa and US Secretary of State Antony Blinken. Also in attendance was Japanese Prime Minister Kishida Fumio.
"I hope that Japan-US space cooperation will further deepen based on this agreement," said Hayashi. NASA says that Japan is already one of its key international partners. However, the agreement will increase the tempo of space exploration, science, and research. Digging into the detail, the framework agreement also covers aeronautical science and technology, space technology, space transportation, and safety and mission assurance. Both countries plan to hold a Comprehensive Dialogue on Space in March 2023 to build on the agreement.
It was the second significant space agreement between the two countries in three months. In November, NASA and the Japanese government sealed a deal that confirmed and increased Japan's contributions to Gateway, an Artemis component program. In exchange for Japan's contributions, an astronaut from Japan's Aerospace Exploration Agency (JAXA) astronaut will have the opportunity to serve as a crew member on a future Artemis mission. It will be the first time a Japanese astronaut has flown onboard a NASA Space Launch System (SLS) rocket and Orion spacecraft.
"US-Japan cooperation and friendship here on Earth have led to significant accomplishments in outer space. Japan and the United States were two of the initial eight signatories of the Artemis Accords," said a January 13 US State Department statement.
JAXA, which ranks as one of the world's best-regarded and most active space agencies, has multiple launches scheduled for 2023. Around a decade ago, its remit shifted from purely peaceful space activity to include some military space development activity, including missile early warning systems. JAXA's next launch is scheduled on February 12, when an H3 Launch Vehicle with the Advanced Land Observing Satellite-3 "DAICHI-3" (ALOS-3) onboard will lift off from the Yoshinobu Launch Complex at the JAXA Tanegashima Space Center.
The signing of the space agreement framework was a highlight of Fumio's whistlestop Washington DC visit, which focused on strengthening trade and security ties between the two countries.
But the reaction of the Chinese government to the news was unenthusiastic. China's Global Times news outlet, widely viewed as an unofficial government media outlet, said the agreement has the "vicious goals of developing military forces of an offensive nature in space in the name of protecting space assets."
The outlet accused the US space program of needing Japanese cash and technical know-how. It said Japan risked becoming a US lackey and creating distrust and chaos in the Asia-Pacific region.
Speaking to media at last week's signing ceremony, Secretary of State Blinken said the framework agreement focused on non-military space activity, but he noted that both countries had agreed China was their biggest threat, adding that an attack in space would trigger a mutual defence provision in the US-Japan security treaty.