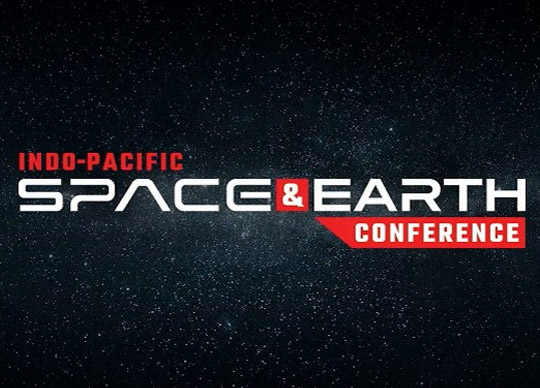 Global leaders will be touching down in Perth to attend the inaugural 2023 Indo-Pacific Space and Earth Conference in October.
Around 500 representatives from industry, government and research organisations in the space, resources, energy, agriculture, defence, advanced manufacturing, robotics and education sector are expected at the two day event.
The conference will help promote the Western Australian space sector and showcase world-leading space technologies that are used in a variety of terrestrial industries on Earth.
Advanced technologies, like AI, machine learning, quantum, autonomous systems, remote sensing, robotics and next generation communications will be on show.
Increased adoption of space technology and space data will help to diversify WA's economy and support decarbonisation and sustainability across the resources, energy and agricultural sectors.
Speakers include:
Dr Ben Bussey, Chief Scientist, Intuitive Machines (major US commercial space exploration company);
Dr Megan Clark AC, Independent Non-Executive Director, RioTinto and Chair of the Australian Space Agency Advisory Board;
Jason Crusan, Vice President, New Energy Solutions, Woodside Energy;
Jim Free, Associate Administrator for Exploration Systems Development, NASA; and
Enrico Palermo, Head, Australian Space Agency.
The 2023 Indo-Pacific Space and Earth Conference is on 23-24 October2023. More information available at: https://spaceandearthconference.com/
"The countdown is on to Perth hosting the inaugural 2023 Indo-Pacific Space and Earth Conference. This is major opportunity for Western Australia to show off our State as a competitive location for thriving hi-tech industries. Space technology provides huge potential to drive economic benefit across the whole economy – providing insights for farmers, supporting emergency services, enhancing decarbonisation, sustainability, food production and connecting regional communities," said WA Premier Roger Cook.
"Hosting the Indo-Pacific Space and Earth Conference is a real coup for Western Australia. It's a chance to show off our growing space industry to the world and build WA's reputation as a centre of innovation. The Cook Government is proud to support this burgeoning sector, with multi-million-dollar investments in remote operations, research projects and satellite technology in recent years," said WA Science Minister Stephen Dawson.
WA technology sector set for lift-off at Indo-Pacific Space and Earth Conference | Western Australian Government (www.wa.gov.au)