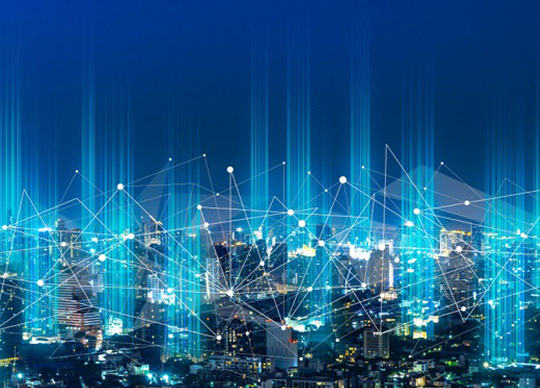 Following a recent workshop, Satcoms Innovation Group (SIG) says it has further expanded on its findings that underscore the importance of C-Band services for satellite.
As recently highlighted by SIG, C-Band satellite services remain vital, especially in those areas of the world where there is limited connectivity infrastructure. Its recent study also concluded that satellite operators have successfully addressed cases of 5G interference by means of the implementation of frequency separation (since 5G and FSS cannot share the same frequencies, a fact often limiting the satellite overall capacity).
SIG Board Members, Christian Wahsweiler, SES, and Angela Wheeler, Intelsat, stated: "It is important to emphasise that the C-Band capacity continues to play a fundamental role in the telecommunications ecosystem all over the world, playing a key role in bridging the digital divide, and remains a staple of our services. Our work in support of issues of potential and actual interference raised by our customers in various countries in the world, and the actions taken to provide immediate resolution to outage events should not be interpreted as an acceptance of the reallocation of the C-band capacity to mobile and 5G services. In fact, SIG members are working with the relevant Working Parties of the International Telecommunications Union (ITU), to develop guidelines to help regulators across the globe understand how to mitigate the impact of adjacent band interference coming from 5G signals into FSS earth station receivers and how to facilitate spectrum sharing."
Having concluded this initial study on interference, the 5G working group aims to tackle the issue of C-Band service reallocation, helping the industry to take a strong stance to resist the loss of much-needed spectrum. It will also carry out further investigation into RFI and spectrum issues from mobile and wireless operators, around the use of Ka-Band (26GHz) and Q-Band (40GHz). The group is keen to monitor current reports of 5G interference and the amount of time being consumed to resolve these, even when those events are mitigated successfully.
Martin Coleman, Board Member, the Satcoms Innovation Group has been leading the working group and commented: "It remains an important topic, and as we know, certain 5G interference cases have been handled, to avoid an impact on services and service providers. We have only scratched the surface to date, and I look forward to undertaking a thorough review of the situation."
In order to help conduct a lot of this activity, SIG is asking for input from the industry to understand real scenarios being faced in order to develop strategies to improve the situation going forward. This will form part of the discussion at the upcoming workshop on 16th and 17th March at Intelsat. If you would like to have your say, please contact info@satig.co.uk.
Helen Weedon, Managing Director, the Satcoms Innovation Group, added: "The purpose of SIG is to promote innovation in the satellite communication industry. We hope that these initial findings, together with a more thorough understanding of the landscape, will help us establish discussions with leading players that will ultimately drive the development of new technology and processes designed to improve the situation."