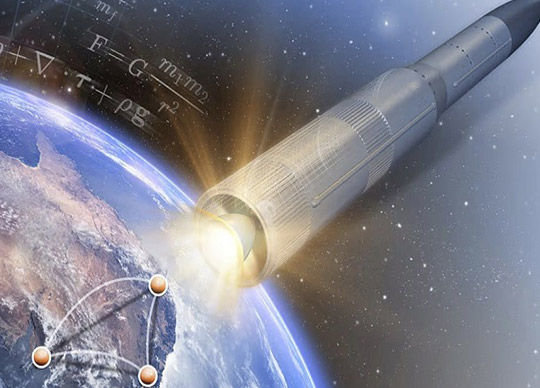 Leonardo Australia is preparing for its new iLAuNCH Trailblazer Universities Program, worth in excess of AUD $180 million.
iLAuNCH stands for 'Innovative Launch, Automation, Novel Materials, Communications and Hypersonics' and is being led by the University of Southern Queensland (UniSQ), The Australian National University (ANU) and University of South Australia, in collaboration with Leonardo Australia and industry partners to boost Australia's sovereign space capability.
The project's aim is to commercialise technology and create a fast track for local space-manufacturing, building upon a bedrock of skills and expertise within the industry.
iLAuNCH is one of six national Trailblazer Programs, which will see Leonardo Australia work alongside The Australian National University (ANU) through iLAuNCH to develop communication detectors for commercialisation and space applications.
"This program is a great example of technology developed for a very specific, astronomy focused, problem which we can transition to a wider market," Professor Robert Sharp (ANU, Advanced Instrumentation Technology Centre).
Leonardo will contribute SAPHIRA QM and OptiTrax infrared photodetectors to iLAuNCH, which are already being used to develop new Earth observation instrumentation and next generation optical communication systems. The OptiTrax detector will be packaged with advanced optics and advanced communications, to demonstrate quantum-enhanced capability for space platforms. This will enhance the data communication between spacecraft and Earth substantially, by increasing the downlink of data.
The SAPHIRA QM detectors will be integrated with the ROSELLA controller, created in partnership with ANU, to improve the performance of payloads and remote sensing from space, while testing the effectiveness of the instrument in a space environment.
"The development and application of these technologies creates a pathway to commercialisation for Leonardo Australia, bolstering the knowledge obtained through partnerships with Melbourne University and Deakin University for the development of space products" said Giorgio Mantegazza, Managing
Director at Leonardo Australia. "Leonardo is seeking to create a turnkey space solution for clients that is capable of remote imaging and high-speed data communication. Using AI software and laser communications support will increase the efficiency and accuracy of satellite imaging, leading to greater space observation capabilities" he added.
"This project demonstrates the power of collaboration, with multiple partners working to commercialise cutting edge technology. Through iLAuNCH and ANU – Leonardo, Spiral Blue, and Nominal Systems are all primed to space qualify their products and overcome a significant barrier to entry for space companies," said Darin Lovett, Executive Director at iLAuNCH.