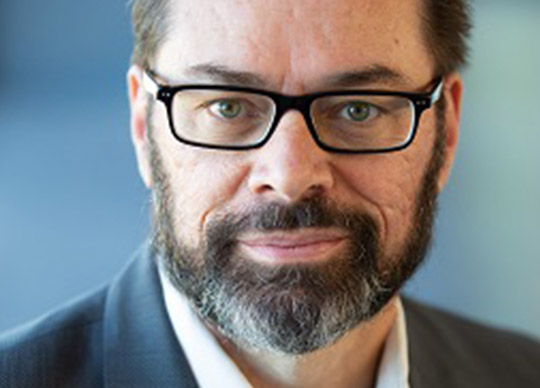 Fleet Space has appointed Dr Matteo Genna as its new Chief Technology Officer (CTO).
"Matteo is a fantastic addition to our leadership team and joins us at a pivotal moment for our company, as we seek to maximise the commercial potential of our recent successful C Series funding round. His exceptional leadership and innovation in the aerospace industry, coupled with his proven track record of delivering successful constellations and driving the technical roadmap for satellite-enabled services, make him an invaluable addition to our team. Matteo's deep understanding that space technology serves as an enabler for a wide range of services further strengthens our confidence in realizing our vision. With his expertise guiding our technology strategy, we are well-equipped to continue revolutionizing the landscape of satellite-enabled connectivity solutions. We're delighted to have him on board and look forward to learning from each other as we move forward," said Flavia Tata Nardini, CEO and Co-Founder, Fleet Space Technologies.
Matteo has been building space and near-space systems for almost 30 years.
After gaining his PhD in Physics from University of California, Berkeley, he joined Palo Alto-based SSL (now part of Maxar), where he led teams designing and building high-power GEO communication satellites, LEO imaging satellites and interplanetary spacecraft and systems.
Prior to joining Fleet, he headed the Remote Sensing business unit at World View Enterprises, building High Altitude Platforms Systems (HAPS) designed to image and measure the Earth from the stratosphere.
Matteo's three decades' technical and commercial experience in satellite systems will be crucial to Fleet's long-term growth strategy for its revolutionary ExoSphere product, which is already operational with over 30 customers around the world.
Following a hugely successful C Series funding round, which raised A$50m, Fleet's next growth phase is focused on the North American market, where ExoSphere is currently deployed on nickel exploration projects in Michigan, Minnesota and Ontario.
Matteo will be based in Tucson, AZ, adding to Fleet's existing presence in North America, centered on its HQ in Houston, TX.
The company's first international office outside Australia, this was established following Fleet's oversubscribed Series B funding round ($26.4million) in November 2021.
Commenting on his new appointment, Matteo says, "I am very excited and proud to be part of the Fleet team. Building space systems that positively impact our lives on Earth is a lifelong passion and it's clear that in ExoSphere, Fleet has something very special – a genuinely transformative technology that addresses some of humanity's most profound and urgent challenges. Fleet Space is not only at the forefront of satellite-enabled services, but it also boasts a highly dynamic team with big bold ambitions and clever minds that are determined to make it happen. I'm eager to leverage my experience and expertise gained over nearly 30 years in the industry to drive the development of groundbreaking solutions that will shape the future of our planet. With the exceptionally talented team at Fleet Space, we will continue to push the boundaries of what is possible and deliver exceptional value to our customers."