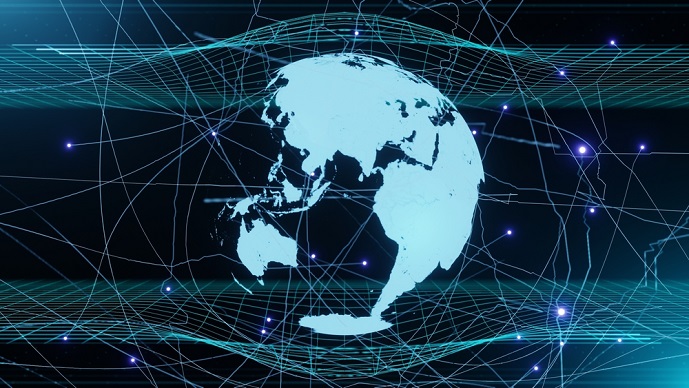 Written by staff writer.
Earth observation data company ICEYE has signed a contract with the Australian government to supply flood and bushfire hazard data. The Finnish company says its data will facilitate better rapid disaster assessment and response, provide better resource allocation, and improve coordination between national and local authorities.
The Australian government has used ICEYE's Flood Insights product since October 2022. That subscription, which ran from the start of Q4 last year to June this year, cost taxpayers a reported AUD1.74 million. The new contract, which provides a broader range of data, will cost AUD2.63 million between now and the end of the year.
"Understanding the true impact of floods and bushfires quickly can transform response and improve recovery outcomes for survivors," said ICEYE's Head of Government Solutions, Andy Read. "This partnership is about bringing that transformation to federal, state, and territory-level agencies across Australia."
ICEYE says it will deliver the data in near real-time using a constellation of more than two dozen Synthetic Aperture Radar (SAR) satellites, which monitor ground conditions 24/7 and can penetrate cloud, fog, smoke, and environmental haze.
ICEYE was founded in 2014 as a spin-off of Aalto University's University Radio Technology Department. It is a microsatellite provider with customers across governments and the insurance sector.
ICEYE's Flood Insights product provides a detailed analysis of flooding within 24 hours of its peak. They say that since last October, more than 30 Australian agencies at both state and federal levels have used their data. ICEYE has analysed eight significant flooding events across Australia since last October. A summary of a flood event in Western Sydney local government areas in the winter of 2022 tracks the course of the flood, its qualitative and quantitive characteristics and provides an assessment of the damage. ICEYE says its data facilitated a more targeted response effort, reducing related costs and facilitating quicker disaster relief assistance.
Similarly, ahead of what authorities warn will be a relatively severe bushfire season, ICEYE says the federal government's decision to subscribe to its Bushfire Insights product will offer similar capabilities, allowing agencies on the ground to better asses the true impacts of the event and better target critical resources. ICEYE will make its data available to agencies via ArcGIS, the mapping and analytics software developed by Esri.
ICEYE's Gary Wood says radar-based satellite imagery is increasingly important in situational analysis. He says the data provided by satellites in a natural disaster can be overlaid with on-ground data sources to provide a complete picture of what's happening in real-time.
"Australia is now 1.47C hotter than it was in 1910, and coastal sea levels are rising all the time," he says. "We simply do not know what new risks will emerge in this unprecedented situation. The observation-driven analysis is, therefore, essential to helping communities respond to these unpredictable events."
The contract with ICEYE continues the Australian government's reliance on non-government entities to supply critical Earth observation data. Earlier this year, the government axed the National Space Mission for Earth Observation (NSMEO) program, which would have delivered four Earth observation satellites and provided the country with its first sovereign satellite capability.