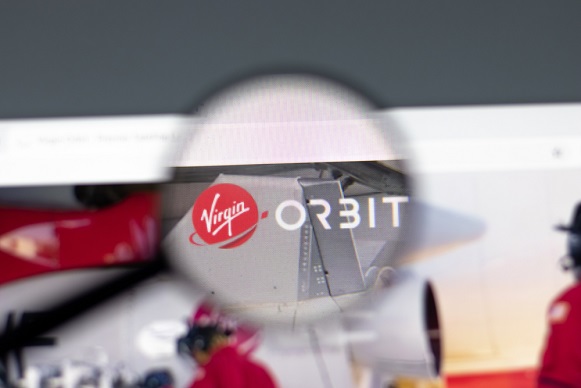 Written by staff writer.
Virgin Orbit may have secured a financial lifeline with news breaking overnight that Texan venture capitalist Matthew Brown is close to signing a rescue deal for the satellite launch company.
According to Reuters, Brown is readying to invest USD200 million via a share placement. The two parties are keen to close the deal by Friday, March 24. The news came as Virgin Orbit emailed employees on March 21, saying a small cohort of stood-down employees would return to work later in the week.
Virgin Orbit furloughed its 750 employees on March 16 after failing to raise sufficient capital to support ongoing operating costs. This followed the failure of a rocket launch in mid-January. The highly publicized first launch from UK soil saw nine satellites destroyed.
Under the rescue deal's terms, Brown can convert his cash investment in preferred shares into ordinary shares at the volume-weighted average price. Ahead of the agreement, Virgin Investments owns 75% of publicly listed Virgin Orbit. The company's stock price closed 14.64% down on Tuesday, 69.43% down for the month, and is down 93.73% over the last year.
Virgin Investments has reportedly poured USD1 billion into Virgin Orbit since it was founded six years ago, including over USD60 million in the last six months. The most recent funding has been in the form of loans from its majority shareholder with a 12% p.a. interest rate. However, analysts say it hasn't been enough to prop up Virgin Orbit. Earlier this week, UK Sky News said the company was drawing up contingency plans in case it had to declare insolvency. It has also retained two restructuring firms, Alvarez & Marsal and Ducera, if it cannot find a financial white night.
In addition to extra funding, Virgin Orbit has also said in stock exchange filings that it is exploring "strategic opportunities" but failed to specify what those opportunities may be.
Virgin Orbit's financial issues and delays to its rocket program could also see plans to launch rockets into space using its modified B747-400 from Toowoomba's Wellcamp Airport in 2024 postponed.
Last year, Wellcamp's John Wagner signed an MOU with Virgin Orbit to use the airport as an ongoing horizontal launch site from 2027, with a demonstration launch planned for next year. In addition to providing local launch capabilities for domestic satellite manufacturers, the Queensland launch site would also benefit the Australian Government and Australian Defence Force space programs.
Speaking to MySecurityMedia at the 2023 Avalon Air Show after the failed rocket launch but before the recent financial problems hit the headlines, a Wellcamp Airport spokesperson maintained the 2024 launch remained on track.
Virgin Orbit CEO Dan Hart had reportedly hoped to announce a tentative date for the next launch before the end of this quarter. Events over the past week have waylaid that. Nonetheless, in its public statements, Virgin Orbit maintains it is working towards its next rocket launch. "We are looking forward to getting back to our mission and returning to orbit," a spokesperson said.