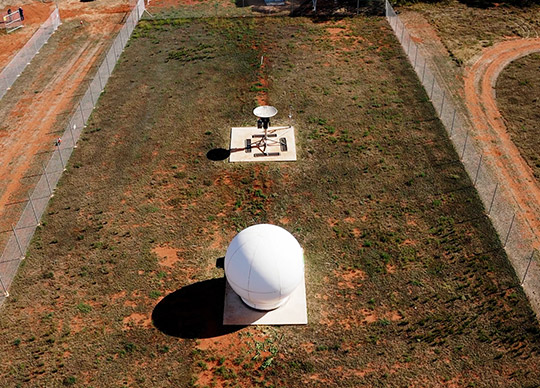 The 21-hectare site outside Peterborough in South Australia supports several international space and technology companies, as well as hosting a new prototype passive array radar in partnership with Curtin University.
Nova Systems Executive General Manager of Mission Solutions, Andrew Mannix, said the installation of fibre would enable greater access to highly reliable terrestrial connectivity; allowing data to be provided at a much faster rate.
"The Space Precinct will soon support Australian Space Agency projects and caters for data download needs of the ever-increasing number of satellites and constellations," Mr Mannix said.
"Nova Systems has also partnered with Curtin University to prototype a passive array radar system, which is a huge step in Space Domain Awareness innovation – allowing us to track thousands of objects in orbit.
"The continued development of the Space Precinct is an exciting milestone for us and Australia's growing space industry. It's a testament to our space and satellite communications specialists who are at the forefront of industry.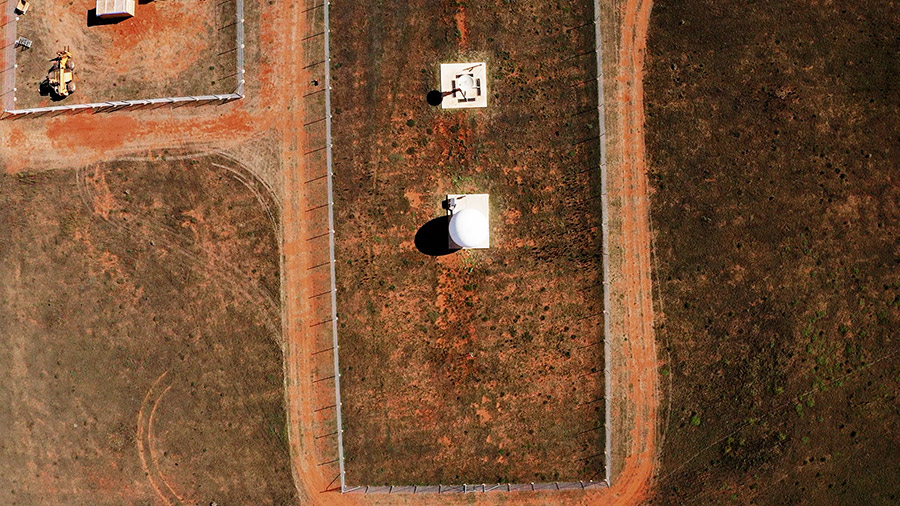 "The addition of fibre, coupled with the low risk of interference on the Radio Frequency quiet site, makes the Space Precinct even more attractive to commercial and government clients."
Nova Systems successfully acquired Australia Communications and Media Authority (ACMA) licensing in commercial UHF, S and X-band for the Peterborough location which supports clients including Tyvak USA, RBC USA, and Leaf Space Italy.
The site will also accommodate the UHF terminal that is part of the Nova Systems' Autonomous Intelligent Ground Station System (NAIGS) being developed as part of the Australian Space Agency's funded Space Industry Responsive Intelligent Thermal (SpIRIT) Satellite Project.
The Design Phase of the Fibre Installation Project was supported by Defence SA, with subsequent installation support provided Australian technology partner Blackbird IT and a number of local Peterborough civil works contractors.