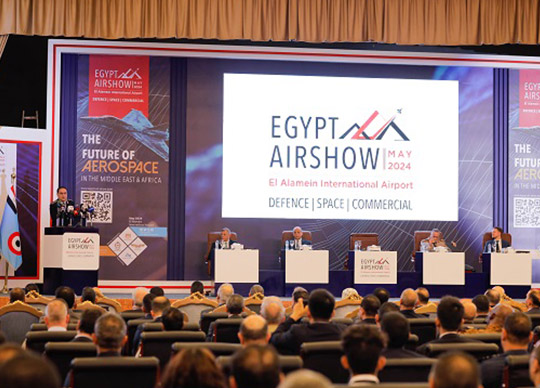 The Egypt Airshow is set to take place in May 2024 and will be held at El Alamein New International Airport, in one of Egypt's most prominent new tourist cities, and will showcase cutting-edge advancements in defence, space and commercial aviation.
The four-day expects participation from more than 250 exhibitors, alongside a display of 50 aircraft on the static park.
The Airshow will be organised by Arabian World Events with the full support of the Ministry of Defence, the Egyptian Air Force, and the Ministry of Civil Aviation.
"The event will serve as a place for international Air Forces, Civil Aviation Authorities, Space Agencies, Airlines and other VIP delegations to meet with the entire aerospace value chain, many of whom have already committed to their participation in the show. As an events organiser, we understand that the success of shows such as this are achieved due to the unprecedented support of Egypt's executive and military leaderships. We appreciate their dedication and look forward to a strong relationship working with the leadership on Egypt Airshow," said Thomas Gaunt, CEO of Arabian World Events.
The panel at the official launch press conference included Air Marshal Mahmoud Fouad Abdel-Gawad (Commander of the Air Force), Mohamed Abbas Helmy (Minister of Civil Aviation), Major General Bakr, Muhammad Al-Bayoumi (Chief of the Signal Department in the Armed Forces), Prof. Sherif Mohamed Sedky (CEO of Egyptian Space Agency) and Thomas Gaunt (CEO – Arabian World Events).