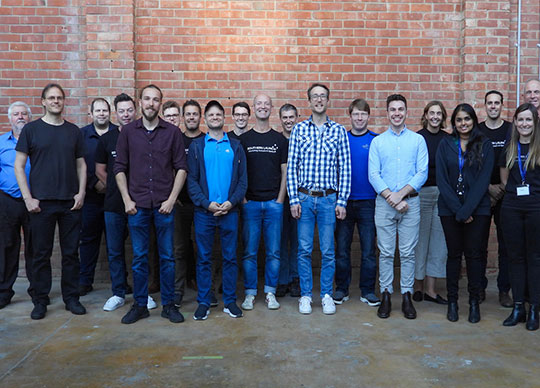 In preparation for their ReFEx rocket launch campaign from Australia, the DLR team are visiting spaceport partner Southern Launch. As part of their visit, the DLR team will be visiting Southern Launch's spaceports; the Whalers Way Orbital Launch Complex and the Koonibba Test Range, as well as meeting with key personnel across the Australian space industry.
DLR is the Federal Republic of Germany's research centre for aeronautics and space. They conduct research and development activities in the fields of aeronautics, space, energy, transport, security, and digitalisation.
DLR have selected Southern Launch as their partner to conduct testing of the Reusability Flight Experiment (ReFEx). It is being developed by a number of DLR institutes lead by the Institute of Space Systems, with launch services provided by DLR-MORABA, to provide flight and design data on, as well as operational experience with, aerodynamically controlled Reusable Launch Vehicle (RVL) stages.
Peter Rickmers, DLR ReFEx Project Manager said, "We are very happy to have the support of the Southern Launch team as our partner and interface in Australia for such a complex launch campaign. Flying a vehicle like ReFEx, which is purposefully designed to only use aerodynamic control and horizontal landing as RLV technologies is a challenge. Having the Southern Launch team support us in this endeavour and also offer a very large range with the option of land recovery is a unique asset".
Lloyd Damp, Southern Launch CEO said, "We are excited to welcome DLR to Australia. The purpose of their trip is to meet our team as well as visit the Koonibba Test Range, the location for the ReFEx test flight. We look forward to working closely with the ReFEx team during their trip as we continue to plan for the mobilisation of the launch vehicle to Australia and the launch campaign preparations. This is a tremendous opportunity for the Australian space industry to work with an established space nation, such as Germany, to build our own space capabilities."
The campaign to test the ReFEx launch vehicle is slated for mid-2024.