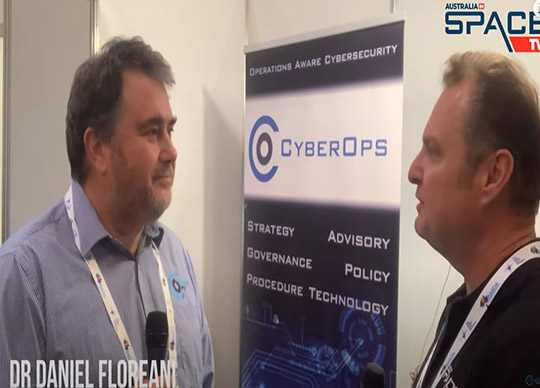 We speak with Dr Daniel Floreani, Principal Consultant and Director of CyberOps, a security and blockchain consultancy.
Some of Daniel's achievements during 25+ years of experience in the communications industry, in very diverse roles include:
A PhD in communications and experience in the fundamental concepts of Networking and Defence communications.
Experience in very large Defence projects and complex engineering environments.
Exposure to Business Development and Market Creation activities in Space and Internet of Things domains
The Agora High-Tech with support by CyberOps and Flinders University Present is holding the First Australian Cyber Space Forum, Tuesday 10 October 2023.
The Australian Space Cyber Forum will provide an excellent opportunity for Australian stakeholders to meet and network with key national and international space cyber experts. Participation in this forum is targeted at researchers, entrepreneurs, academics, private consultants, public employers, and others with an interest in the space and cyber sectors.
The first national edition of the Space Cyber Forum will contain a welcome introduction followed by international speakers such as Prof. Olaf Maennel from Tallinn University of Technology in Estonia, Ms. Clemence Poirer and Mr. Marco Alberti from the European Space Policy Institute in Vienna, and more to come, followed by three specific panels. Each panel will include a discussion on approaches to solving real world issues to help organisations understand what the risks are and how to start to mitigate them, now and into the future.
Panel 1 – 'Space Cyber – The increasing use of cyber-attacks in the space domain',
Panel 2 – 'Cyberspace and Outer Space: between regulation and militarisation',
Panel 3 – 'Quantum in Space and its Security Impacts',
Registration Link: https://lnkd.in/gNkAW7et