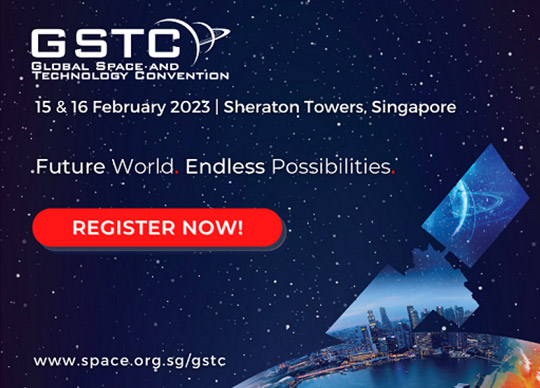 The countdown to the 15th Global Space and Technology Conference (GSTC) 2023 has begun. In just four weeks, SpaceTech professionals and companies around the globe will gather at the Sheraton Towers in Singapore.
GSCT 2023 is supported by more than 70 partners, sponsors, and exhibitors, with an expected 800-plus participants from more than 30 countries all set to deliver more than 30 presentations and panel discussions.
An event highlight will be the UK Pavilion, which is led by UK Department for International Trade, UK Research and Innovation, and UK Space Agency.
Additionally, in the spotlight will be 10 promising companies with cutting-edge technology and innovations, including AAC Clyde Space, Archangel Lightworks, Benchmark Space Systems UK Ltd, Black Arrow Space Technologies Ltd, Celestia Group, Metrea Mission Data, Oxford Space Systems, Satellite Vu, Space Forge, and Space Park Leicester.
Key themes for this year's edition are HADR, GNSS, Space Life Sciences, Commercial Space Transportation, and many more. You can learn about the full program line-up here.
Australia in Space, powered by MySecurity Media, are media partners to the GSTC 2023.