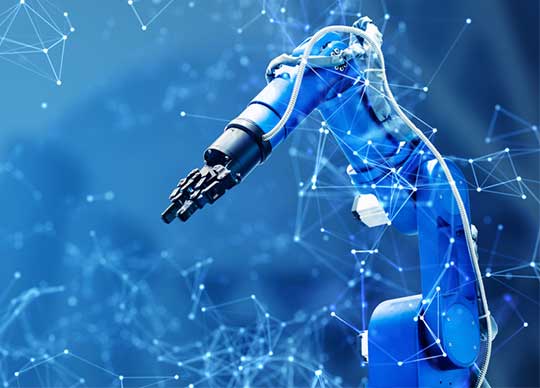 By Staff Writer
Australia's space industry could be worth $30 billion by 2030, and startup companies are already lining up for a slice of the pie. But an Australian Space Industry Technology Infrastructure and Investment (ASITII) Festival of Space forum on Wednesday revealed the pathway to riches is potentially challenging.
The forum tackled the role of AI and robotics in space, specifically Australian sourced AI and robotics. While sending humans into space is challenging, the panellists highlighted particular problems with robotics in space.
"The lunar surface is not just unsafe, it's inhospitable," said Ali Buchberger, QUT's director of industry and engagement. "Conditions are completely different. This impacts how a robot will navigate, perceive, and move."
"You can't have rubber in space," the CSIRO's robotics and autonomous system group principal research scientist Navinda Kottege says by way of example. "These are things that a lot of people take for granted and are not there to use in space."
The panellists said the complexity and cost of getting a working robot into space necessitate the robot having real-world applications. They say Australia's extensive use of robotics and AI in hardscrabble industries like mining can give Australian space companies a competitive edge. But the panellists stressed the need to develop dual-use robotics and AI.
"Anything you develop for space has to have spinoffs on earth, otherwise investors won't be interested in what you're doing," says Dr Ben Kaebe, executive director at Space Industries.
"When you develop a robot that can survive the harsh environment in space, then making that robot work on earth is way easier."
Ali Buchberger says Australia has a competitive advantage, being able to leverage the robust nature of its robotics and automation capabilities. She calls Australia's AI and robotics expertise research and commercially rich.
MySecurityMedia data scientist Muhammad Bilal Shaikh says local space startups should be looking at what the mining industry has done with AI and how they can extract it into space technologies. But it is a two-way street. AI developed within by space startups needs to be expandable back to real-world applications.
The panellists said there was a lot of opportunity for Australian space startups if they can overcome funding and financing hurdles and link into the international nature of space supply chains.
"Space for me means communications, AI, robotics, remote operations … But it's not just the tech; it's also how do we plan the mission," says Dr Kaebe. "That's where we have a lot of expertise."
"Space is something that's quite exciting. It's an upcoming area with a lot of activities in Australia," added Navinda Kottege.
As hostile as the space environment might be, Australia's startups have to get there first. That means commercialising a concept and moving it through the various technology readiness levels. Ali Buchberger says startups can either commercialise through licensing arrangements or via corporate spin-outs.
Australia's Space Agency and the Federal Government offer funding to encourage collaboration between space startups and the research sector with the aim of commercialisation. However, getting from concept to space remains challenging and expensive.
Ali Buchberger says Australia's space industry is generally collaborative, but it is still a startup industry. In the future, she says the next big step for robotics and AI companies looking to succeed in the sector is to break into the global space scene.
"The next big challenge is to break that glass ceiling and secure a competitive advantage in global markets. That's going to be the challenge over the next five years."