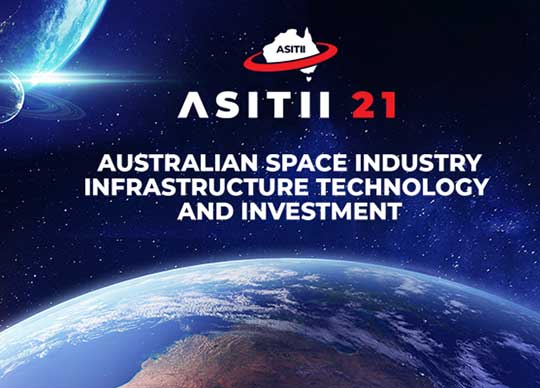 By Staff Writer
As space becomes cheaper and easier to access, Australia is rapidly recognising the value of a home-grown space sector. There is now a window of opportunity that Australia must seize. That was one of the key messages from an online forum held on Tuesday as part of the Australia Space Industry Technology Infrastructure and Investment's (ASITII) Festival of Space.
"We've had a number of mindset changes, which is really important," said Dr Malcolm Davis, senior analyst at the Australian Strategic Policy Institute at the forum. "We've got a rapidly growing space sector going forward, and I think the opportunities are there."
That's a view shared by other forum participants drawn from across the local space industry. Local space ventures like Equatorial Launch Australia's (ELA) spaceport in Arnhem Land and GeoScience Australia's Satellite-Based Augmentation System generate plenty of headlines, but not all forum participants thought everyone was on the same page.
"We believe very strongly that if you try to do everything, you probably achieve nothing," said Andy Koronios, CEO of SmartSat CRC, arguing the Australian space sector needs to prioritise and focus on doing what it is good at.
That was a view shared by Todd McDonell, President of Global Government at Inmarsat. He says while Australia might want an indigenous space capability, the space industry is an international industry.
"I think it's important to think about what the international opportunity is, and then what the Australians can build into that is. I tend to think of this as a crawl, walk, run thing."
McDonell argues the Australian space industry will prosper if it can provide parts in a bigger international space supply chain. The Inmarsat executive says doing so will help build onshore space capabilities.
Dr Catherine Grace, assistant director at the South Australian Space Industry Centre, sees high tech equipment manufacturing roles within a rebooted Australian space industry. While South Australia has big ambitions in the space sector, Dr Grace highlighted the high costs of doing business in Australia, saying it made Australia less competitive than other nations. In September 2017, the South Australian Government created the South Australian Space Industry Centre (SASIC) to drive space industry innovation, research and entrepreneurial development. SASIC provides a whole-of-state-government focal point for both local industry and international companies and organisations.
"It drives business offshore, which puts us in a difficult position," she says. "We are not able to build our national capability if we have to go offshore."
Dr Grace argues governments need to get Australia's space policy keys right. Malcolm Davis says Australia needs a national space strategy to help achieve this. He says the existing National Civil Space Strategy is about growing the commercial space sector rather than an overarching national space policy that brings in critical government agencies like defence.
Dr Davis says a single document could provide high level overall strategic guidance for a national space sector that involves the civil, commercial, and defence sectors.
That proposition won broad support among the forum's panellists. Andy Koronios says he would welcome a national space strategy, arguing there is a strong nexus between space and defence. Catherine Grace agrees, to an extent.
Dr Grace thinks as the local space sector matures, the commercial and civil sectors will separate from the defence sector. She argues it would be to Australia's disadvantage not to embrace the opportunities emerging within the increasingly high-tech commercial space sector.
But the ASITII forum's panellists agreed managing an evolving civil and commercial space sector alongside defence's interest in space is shaping up as a strategic problem a national space strategy could help solve.