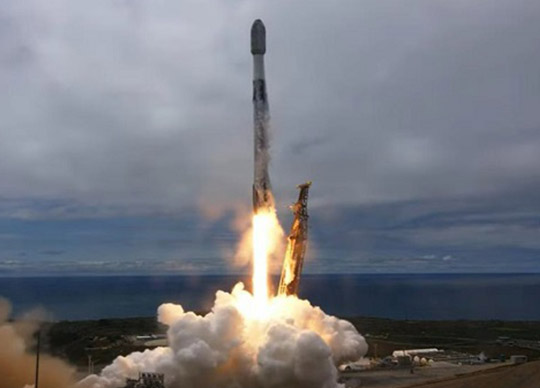 Bright Ascension has confirmed another three of its flight software deployments were launched onboard the SpaceX Transporter-8 mission on 12th June, 2023, taking the company's current total to 44 spacecraft in orbit.
The company reaches this milestone as it is gearing up to launch its highly anticipated end-to-end suite of space software products later in the year.
The three launched spacecraft, powered by Bright Ascension's software, were designed and built by AAC Clyde Space in Glasgow and are follow-on missions to previously deployed satellites.
The EPIC-HYPER-2 spacecraft, the second of three, is expected to deliver hyperspectral imaging data exclusively to Wyvern Inc, a Canadian Earth observation company, under a Space Data as a Service (SDaaS) agreement.
The second of the Kelpie satellites, also owned by AAC Clyde Space and operated under an SDaaS agreement, will deliver data to the U.S. company ORBCOMM Inc., a global provider of IoT solutions.
Bright Ascension says it is drawing closer to the launch of its greatly anticipated end-to-end suite of software products and the spacecraft on the Transporter-8 mission are an important milestone in expanding the company's flight heritage ahead of the launch.
The company adds that it is developing an innovative end-to-end suite of highly integrated space software products, that will cover the entire mission development and management process from design, engineering, testing and through to operations and data or service delivery.
It aims to make commercial space software significantly more accessible and easier to use for a large number of companies –regardless of whether they operate in the upstream or downstream sectors of the market.
"The upcoming product launch is extremely important to us, but it is equally important to continue building our flight heritage and demonstrable understanding of space software development processes and challenges," said Peter Mendham, CEO at Bright Ascension. "There are not many companies in the New Space sector that have such profound knowledge and competence in optimising onboard software to simplify, automate and integrate software services on the ground and across the entire value chain. We have demonstrated our success over the past 11 years in space and in the context of 44 missions, which gives us undeniable credibility and in-depth expertise to take our technology further and tackle the unresolved market needs in space software development, management and operation."