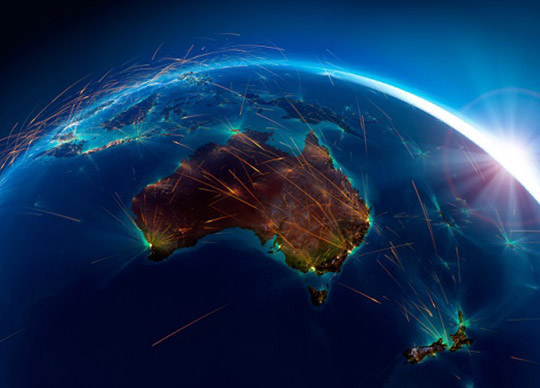 CGI has been awarded a SmartSat Cooperative Research Centre (CRC) project alongside domain experts from both Swinburne University of Technology and the Royal Melbourne Institute of Technology (RMIT), to develop a space domain awareness technology demonstrator. The demonstrator will explore the application of artificial intelligence and advanced data visualisation techniques to enhance space domain awareness (SDA) and related mission systems.
Space forms a vital part of Australia's Critical National Infrastructure, with space-based services forming an integral part of the nation's everyday life. The competition and congestion in Earth orbit, increasing threat from debris and the space environment, and behaviours and emerging capabilities of other countries and organisations all highlight the need for enhanced awareness of the space domain.
The SmartSat CRC project will build upon CGI's global heritage in space domain awareness, working together with recognised domain and data analysis experts from RMIT and Swinburne to enhance Australia's growing space industry capability in a priority area for defence and civil space. The output of the project will be used to enhance SDA operations in real time during Sprint Advanced Concept Training (SACT) exercises.
Tony Nicholls, Director of Space, Defence and Intelligence for CGI in Australia said: "This is an exciting opportunity; working with recognised experts at our partner universities to build on Australia's SDA capability. The space domain has never been more vital to supporting economic growth, strengthening our geopolitical position and protecting our critical national infrastructure. Projects such as this firmly place Australia at the forefront of global innovation."
Professor Andy Koronios, CEO of SmartSat CRC, said: "Only by bringing together the best of Australian research with industry can we realise the space sector's growth opportunity. Through SmartSat Nodes, we aim to build the capability of businesses providing access to space and space-based services and help them validate prototype technologies and algorithms to make them commercial-ready. Projects such as these plant the seeds of space technology innovation and will be instrumental in helping Australia build a viable space sector.  We look forward to what will likely be game-changing applications and technologies for the space sector."